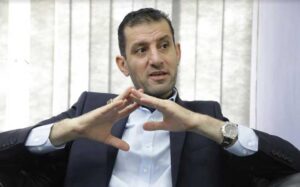 by Talkmore Gandiwa
The Embassy of the state of Palestine in Harare condemns in the strongest terms the  fascist killing of 11  Palestinians including an elderly and a child while more than 100 were injured by live bullets in an Israeli army invasion  into the northern West Bank city of Nablus. The number of Palestinians victims killed has reached 60 since the beginning of 2023.
The state of Palestine is disappointed with the low level of international reactions to the heinous crimes of massacre committed by the apartheid Israeli government and its army against our people in the city of Nablus, and we consider them weak reactions and statements which are general repetitive without any solid action which compels Israel to stop its crimes against humanity. The international community cannot and should not tolerate Israel's deliberate policy and practice of using lethal force without regard for limits set by international law.
The international silence and double standards towards the Palestinian people's suffering has encouraged Israel to increase its crimes who are competing against each other to kill Palestinians as well as to increase the suffrage of Palestinians.
Meanwhile, the Palestinian leadership has called for the emergency UNSC session on the massacre committed by Israeli occupation forces in Nablus.