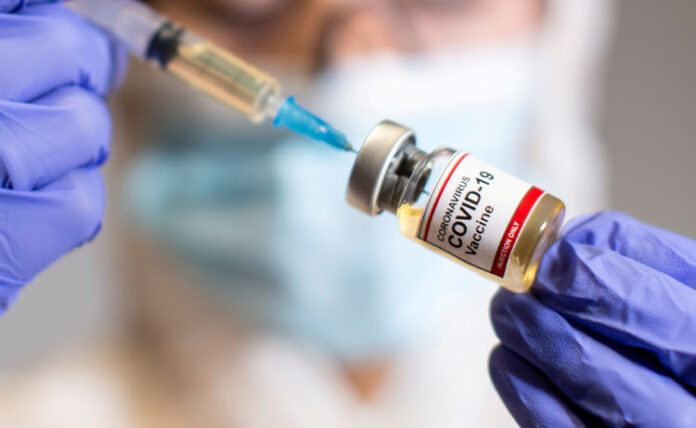 Sydney Kawadza
Zimbabwe's estimated 10 million adult population is targeted at creating its COVID-19 herd immunity through government's vaccination programme covering an estimated 59 percent of the country's 16.6 million people.
The COVID-19 vaccination programme started on Thursday with Vice President Constantino Chiwenga, who is also the Health and Child Care minister, getting the first jab of the Sinopharm vaccination among other officials.
The herd immunity or herd protection is reached when most of a population is immune to an infectious disease and provides indirect protection to those who are not immune to the disease.
According to the Bloomberg School of Public Health at John Hopkins University, if 80 percent of a population is immune to a virus, four out of every five people who encounter someone with the disease won't get sick.
"In this way, the spread of infectious diseases is kept under control. Depending how contagious an infection is, usually 50 percent to 90 percent of a population needs immunity to achieve herd immunity."
In his Ministerial Statement to the Senate on the same day, VP Chiwenga said distribution of the vaccine to all Zimbabwe's ward would be complete by February 26 this year.
"Training was started on 12th February for the provincial and districts.  We finished on the 16th of February.  On procurement, the first batch of donations received from the People's Republic of China arrived on the 15th of February and it was collected.
"We have already started the processing together with the Ministry of Finance for the next batches to come.  The next batch will be 600 000 and 1.200 000.
"We are hoping to be getting these vaccines every two or three weeks so that the programme which we have started continues and does not stop until all our people are vaccinated."
According to the schedule VP Chiwenga released in the Senate, Phase 1 of the programme is targeting 3 662 279 or 22 percent of the population.
The second and third phases of the programme will each cover 3 050 855 people, respectively, which is 18.4 percent in each phase.
The three phases, according to VP Chiwenga, would cover a total adult population of 9 763 988 people or 58.8 percent of Zimbabwe's population.
Children under the age of 16 years are estimated to be about 6 795 000 with VP Chiwenga revealing that Zimbabwe's population currently stands at 16 558 987.
The COVID-19 pandemic has affected Zimbabwe resulting in 35 423 positive cases and 1 418 deaths as of Thursday this week.
"High numbers of both positive cases and deaths has prompted the country to plan for the introduction of a vaccine but at the same time, we are not amiss to our own research and development," he said.
Zimbabwe, on Monday this week, received 200 000 doses of the vaccines donated from China and will be administered to priority groups countrywide.
"The broad objective of the COVID-19 vaccination is to enable high quality vaccination services and reduce morbidity and mortality due to COVID-19 disease," Chiwenga said.
He said specific objectives include to vaccinate eligible population on a voluntary basis for free while vaccinating a minimum of 60 percent of the total population to achieve head immunity.
He said training of the vaccinators will be conducted countrywide while vaccinations will be rolled out throughout the country on Monday 22nd February.
Government has raised US$100 million for the acquisition of COVID-19 vaccines.