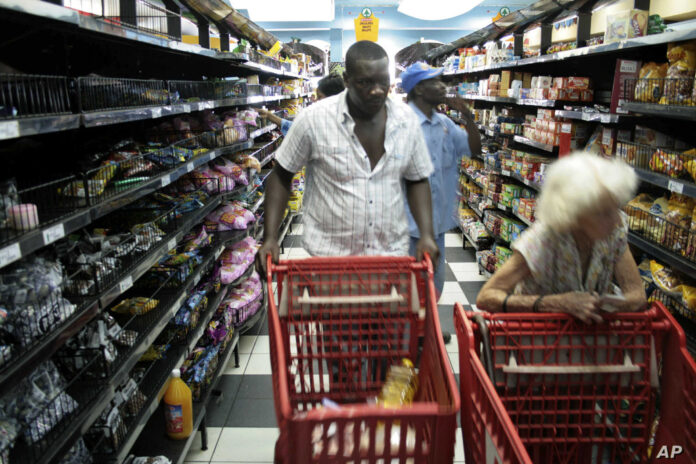 Davison Kaiyo
Zimbabwe retailers have called for a relaxation of the COVID-19 lockdown measures as a way to support business which a reeling under the pandemic amid reports that most companies are recording more than 30 percent in losses.
Confederation of Zimbabwe Retailers president Denford Mutashu said there was need for government intervention to save the collapsing businesses.
He said most businesses have been reporting losses in revenue during the current lockdown with business diminishing its resolve and capacity to pull resources towards emergencies like the Covid-19 fight.
"We therefore call upon the President, His Excellency Cde E D Mnangagwa to intervene and save businesses from collapsing," he said.
Mutashu said the CZR was ready to engage government in dialogue to find solution to the current challenges being faced by business.
"As CZR we continue to be available for dialogue on such critical issues and appraise Government and the ruling party on what is really happening on the economic for example on the recent price hikes in the market," he said.
The retailers' association leader said government should relax the current COVID-19 lockdown measures so as to allow business to trade for longer hour hours and increase revenues.
"Another biggest challenge is business fighting Covid-19 amidst an internal fight for its own survival where operating hours have been reduced to 08:00hrs to 15:00hrs while a curfew ensues from 6pm to 6am following day.
"Movement of goods and services is also currently slow due to roadblocks and business has to comply. As CZR we are proposing the extension of business hours from 8am to 16:30 hours while curfew hours be extended from 20:00 hours to 5am as this will go a long way to injecting life in the already struggling businesses," he said
Mutashu also bemoaned the continued increases in fixed and none fixed costs which continue to put pressure on the businesses resulting in most businesses being on the verge of collapse.
"The plight of business has been exacerbated by landlords who have continued to demand rentals during these successive lockdowns while others have even increased by more than 30% to closed businesses."
Most businesses are resorting to prices increases in order to derive maximum revenues from their sales.
This has piled pressure on the economy resulting in the inflation for January making a jump from 4.22 percent in December to 5.43 percent month on month.
The year-on-year inflation rate rose from 348.59 percent to 362.63 percent during the same period.
The movement of the Zimbabwe dollar against the US dollar has also worsen the situation.