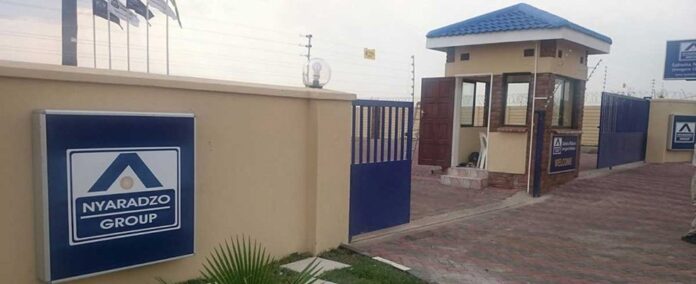 Davison Kaiyo
Government has called on the corporate sector to play a key role in the fight against COVID19 while urging the nation to come together as Zimbabwe grapples with the second wave of the pandemic.
Speaking during a handover of Personal Protective Equipment for the media fraternity by Nyaradzo Group, Information, Publicity and Broadcasting Services minister Monica Mutsvangwa the COVID-19 fight was a collective effort.
The donation come on the background of a meeting between President Mnangagwa and the corporate sector in which the private sector pledged to contribute in the procuring of COVID-19 vaccines. جميع مواقع الرياضة
"The fight against COVID-19 is a collective effort as we have had to be each other's keeper so that no Zimbabwean is left behind. This support of Government's policy of pulling national effort and resources is a testament of the value the Group places on the spirit of Ubuntu," she said. روبي كازينو
The media is considered as an essential service and frontline workers as they work to give information that is key in the fight against COVID-19.
"The media plays a crucial role in the fight against COVID-19 and it has been designated as an essential service. These men and women are providing vital information to our nation about COVID-19.
"The rapid dissemination of topics and information related to COVID-19 has affected and influenced the behaviour of the public during the pandemic.
"The media has been working tirelessly to promote reliable information and combat misinformation that is usually spread via social media by some unscrupulous individuals," she said. طريقة سحب الاموال من neteller
The country has lost four journalist to the virus namely Zororo Makamba, Charles Kawadza, Foster Dongozi and Janet Munyaka.