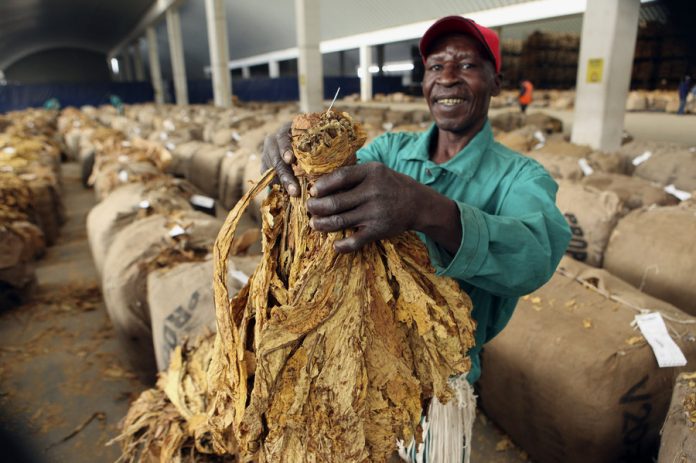 Tadiwa Musiyiwa and Rhys Balicholo
HARARE – Limited value addition of tobacco has seen Zimbabwe earn an insignificant portion from the global tobacco industry, which is valued at over US$800 billion, the Tobacco Industry and Marketing Board (TIMB).
TIMB chief executive Meanwell Gudu told the Parliamentary Committee on Agriculture early this week that at present Zimbabwe earns under US$1 billion from its tobacco crop but an increased focus on value addition would see the sector tap into the US$818 billion global sales.
Sales for the legal global tobacco market were worth approximately US$818 billion according to recent estimates, where over 5 200 billion cigarettes are consumed annually by an estimated 19% of the world's population. Zimbabwe is the sixth top tobacco producer in the world after China, India, Brazil, United States of America and Indonesia.
Gudu said the lack of capital by manufacturers  to invest in new technologies sees the country export 98% of its tobacco unprocessed. The country exports to more than 60 countries with the furthest destination being the Far East and China takes 40% of tobacco produced or 60% by value.
In 2014, Zimbabwe once put up an ambitious plan to boost its manufacturing capabilities to 10 billion sticks as part of efforts to unlock value in the tobacco sector. At present, the country produces about 2.5 billion sticks.
"There is a limit in local financing and low net tobacco export benefits resulting in most tobacco merchants bringing offshore money to finance production. There is need to localise funding of production" said Gudu.
This comes amid growing calls across the country for Zimbabwe to revert to domestic funding of tobacco farming, as was the case about two decades ago to ensure viability of the farmers, the sustenance of the auction marketing system as well as maximising revenues.
According to government the Tobacco Value Chain Transformation Strategy, which among other aspects seeks to localise funding of tobacco production was almost complete.
Gudu said they were in the process of amending the TIMB Act to capture the work of tobacco merchants whose operations were currently guided by a Memorandum of Understanding they signed.
"We are going to be coming to you to amend the TIMB Act to encompass contract farming, currently contract farming is not contained in our statutes, we have developed an MoU to give legal effect to contract farming in this country," said  Gudu.
Gudu also highlighted that the lack of tobacco production in a sustainable manner is threatening the existence of the industry and there is need to research and develop measures to produce tobacco in a sustainable manner.
Meanwhile, as of day 53 of the marketing season, the country had sold  US$457 million worth of tobacco which is 35.89% ahead of last season's total value of US$336 million. The contract floors have brought a total value US$427 million and auction floors have brought US$31 million. The average price per kg for the 2021 tobacco season stands at US$2.74 which is 13.37% higher compared the same period in 2020.
Total mass sold was at 166.88 million kg up 19.97% from 139.1 million kg last year. Of that auction floors have brought in 10.91 million kg and contract is at 155.97 million kg. The country is targeting to sell at least 200 million kg, up from 185 million kg last year.