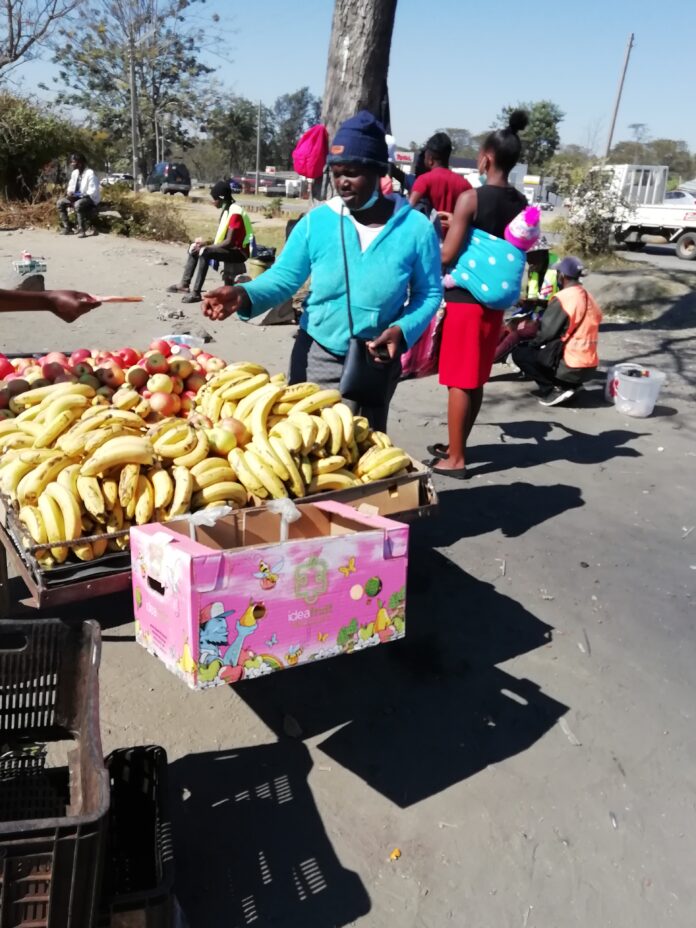 Sydney Kawadza and Nhau Mangirazi
For many years, Karoi, a small agricultural town, was just but a small business centre along the busy Beitbridge-Harare-Chirundu Highway.
It was a quiet, unassuming service centre serving farmers in Hurungwe District of Zimbabwe's Mashonaland West province.
The business centre also provided amenities for haulage truck drivers and travelers en-route to either, South Africa or Zambia, Mozambique, the DRC and beyond.
But two things – a tobacco boom and then the COVID-19 pandemic – happened in quick succession and the town has been transformed, albeit in negative circumstances.
Farmers from the district, for years contributed a significant chunk of Zimbabwe's maize yields especially before the controversial land reform programme at the start of the millennium.
The farmers discovered the financial benefits of tobacco farming.
Suddenly, the poor farmers started racking in United States dollars in hard currency each tobacco selling season.
And suddenly, the quiet and serene Karoi burst into a business hub attracting tens of thousands from across Zimbabwe and beyond.
Firstly, Karoi attracted tobacco-linked businesses lured by the hard currency farmers earned at the tobacco auction floors each year.
Secondly, the hard US dollars attracted thousands of traders and crowds that the town could barely sustain especially the social amenities.
Thirdly, government, in trying to decongest tobacco auction floors in Harare, Zimbabwe's capital city, decentralized the facilities to small towns including Karoi.
Karoi, the town which is about 200 kilometres from Harare, and about 180 kilometres from Chirundu Border Post, has been declared as COVID-19 hotspots due to increasing confirmed cases of the virus.
What was being celebrated as a boom for business has suddenly become a menace for the residents and fortune seekers who thronged the town for the illusive United States dollar.
The tobacco auction floors, 14 in total, targeted farmers in the district including Tengwe, Kazangarare, communities around Karoi, Nyama resettlement, Nyamakate and Magunje.
However, the auction floors have attracted thousands from across Zimbabwe including farmers from as far as Gokwe in the Midlands province.
The growing numbers have also lured residents into business after they realized the potential to support their livelihoods.
The unemployed in the town also discovered a source of living selling various goods to the "loaded" tobacco farmers.
Source of livelihoods
For years, the district was a major maize producing area but the crop did not yield the windfall associated with the lucrative tobacco.
Tobacco is Zimbabwe's fourth largest foreign currency earner after PGM, diaspora remittances and gold.
Receipts, mainly from China, some European countries and South Africa, reached a record US$750 million in 2019.
In Karoi, the spin offs from the tobacco auction systems attracted unemployed women and youths into business.
These started selling food and wares to the growing numbers including fruits, soft drinks, cellphones and accessories, cigarettes, alcohol and others.
The youths and women, in various interviews recently, acknowledged that the tobacco auction floors brought with them the necessary opportunities for residents to sustain their lives, send their children to school and cover other family related expenses.
According to 32-year-old Naume Mudekwa, vending fruits in the small Karoi town has been a source of livelihood since she lost her husband in 2017.
"I sell fruits such as bananas, oranges and apples. This has helped me to look after my children aged 7, 9 and 13 years. All my children are also going to school," she said.
Her colleague, Chenai Mapanga (36) – who sells soft drinks, buns and airtime – said the auction floors had improved her fortunes especially during the tobacco selling season.
"The numbers of customers has been growing and quite encouraging. I am even planning to grow and diversify my venture. My plan was save enough to improve on the business," she said.
The tobacco auction floors are, however, usually congested during the marketing period, which normally runs between March and September.
The environment during the tobacco selling season also poses high risks of the spread of infections.
The infections include the virulent coronavirus currently ravaging Zimbabwe and the rest of the world.
COVID-19 outbreak and lockdowns
Thousands of people from Zimbabwe and, naturally some from neighbouring Zambia, have thronged Karoi targeting the market brought by the cash crop.
It was just but a matter of time before the town was hit by the COVID-19 pandemic.
The rising confirmed cases have seen the Zimbabwean government declaring Hurungwe District, of which Karoi is the major centre, a COVID-19 epi-centre.
And being a COVID-19 hotspot, Karoi has been placed under a localized lockdown with strict restrictions.
These include a 6pm to 6am curfew while shops and auction floors are operating from 8am to 3pm.
Government has also banned face-to-face meetings, public gatherings, loitering in the public with only 30 people allowed to attend funerals.
There has also been a decongestion of offices to 25 percent while authorities have launched a joint security blitz to enforce the promulgated COVID-19 prevention and control measures.
President Emmerson Mnangagwa said government was wary of the serious COVID-19 outbreak in Zambia which made Karoi an epicenter that could spread the virus in Zimbabwe.
The localized COVID-19 lockdown and associated restrictions have had devastating effects on spin businesses trading via the thriving tobacco auction season.
COVID-19 myths and beliefs
In Karoi, according to observations, the coronavirus is met with fear, skepticism and doubts although a sense of awareness is preceded by the need to earn a living.
This is also highlighted by the fact that before the lockdown, all measures put in place to curb the spread of the virus were virtually ignored in Karoi.
People did not bother to wear face masks, social distancing was virtually non-existent and large crowds thronged markets during the day.
At night, bars and night clubs were jam-packed until the wee hours of the morning.
Mudekwa confirmed her awareness of the COVID-19 virus, its effects and how a number of health workers at the Karoi District Hospital were infected.
"I know local nurses who contacted it early this year but they have since recovered and are back at work. These nurses were among 26 who tested positive early this year at Karoi Hospital.
"They are both females and males. Two of them are my close relatives and I am talking from personal experience," she said
However, Herbert Gosa (27), who sells electrical and mobile phone gadgets around Karoi's CBD, expressed total ignorance about the virus.
He is also showed serious skepticism.
"I don't know anything about it and can't understand it besides what I have heard from government officials through the Ministry of Health and Child Care.
"In fact, COVID-19 is a man-made issue and I am still yet to see anyone infected or who has died from it," he said.
Eneratha Mugata (30), an airtime vendor, showed that she was ill-informed about the pandemic.
"I understand that COVID-19 is a virus that affects anyone with underlining health problems like BP (hypertension), Asthma, HIV and AIDS among other ailments.
"These people, once they contract the virus, are prone to die earlier especially the elderly due to old age. True, COVID-19 exists as a global pandemic but here in Karoi, we are a small community in a small country and we can never be affected that much," she said.
Mugata, however, revealed that she was aware of people who had succumbed to the virus.
"Yes, I know of a local businessman who passed on due to it and another Bulawayo-based medical practitioner, Dr Cherifa Sururu, who grew up here in Karoi in the early 1980s.
"He was my father's classmate and I knew him as he had helped the needy communities around Karoi as a member of Muslim society.
"His death touched and affected me as an individual and this proved that COVID-19 is a reality."
She said the death of a local businessman from the virus also attracted her attention.
"I have witnessed some local known people including a former Delta worker dying and his father also died from the virus within a week. Both were buried in Kandororo village in Hurungwe under strict WHO guidelines."
Despite the mixed reactions, all those interviewed agreed that the pandemic was hurting their businesses.
Lost lives and livelihoods
When Mudekwa's husband died, the widow was forced to venture into fruit vending.
But the COVID-19 virus happened and her business is in disarray.
"As a fruit vendor and single mother am battling to make ends meet under the COVID-19 restrictions imposed on us since last year.
"The latest lockdown, which is far stricter than in other parts of the country, is proving to be a nightmare for all of us in this business."
For Mugata, the reduced working hours have brought her business to a standstill.
"Working hours has been reduced due to the COVID-19 lockdown and life is becoming tough because the informal sector is volatile," she said.
Mapanga now sells her wares from a satchel to avoid losing her stock to law enforcement details.
"Whenever restrictions are enforced, the flow of business is affected. We have not been spared from this pandemic at all and we are hurting," she said.
In the advent of the COVID-19 pandemic, the future looks bleak for mother of two Ratidzai Chisepo (28) who sells sweets along the Beitbridge-Harare-Chirundu Highway just after Karoi Town.
"We are no longer certain about our future as business is virtually down. We have been forced to shict base regularly to avoid arrest We are living from hand to mouth. The situation is tough for us," she said.
COVID-19 pandemic in Zimbabwe 
As at 23 June, 2021, Zimbabwe's cumulative COVID-19 cases stood at 43 480, with 37 477 recoveries and 1 692 deaths.
The recovery rate stood at 86 percent, with 95.6 percent of COVID-19 positive cases attributable to local transmission.
The number of active cases was at 2 923.
This represents a 127 percent increase with the majority of cases being recorded in Hurungwe (364); Kariba(217); Chiredzi(185); and Makonde (51).
In Hururungwe District, nine cases had been recorded as of June 7, 2021 but the area which includes Karoi, a cumulative total of 634 confirmed cases and 10 deaths had been recorded after a fortnight.
Way forward
In the advent of a possible virulent Third Wave of the coronavirus having hit Zimbabwe, authorities are prioritizing vaccination of the population.
Information, Publicity and Broadcasting Services Minister Monica Mutsvangwa told journalists in a post-Cabinet briefing that government was prioritizing vaccination at current hotspots, tobacco auction floors and people's markets.
She said there were arrangement to procure two million doses of the Sinovac vaccines from China and were expected in Zimbabwe by end of June.
Another 500 000 doses of the vaccines were expected this weekend.
At the time of writing at 715 056 had received the first dose while 451 793 had already received the second jab across Zimbabwe.
This project was funded by the National Geographic Society