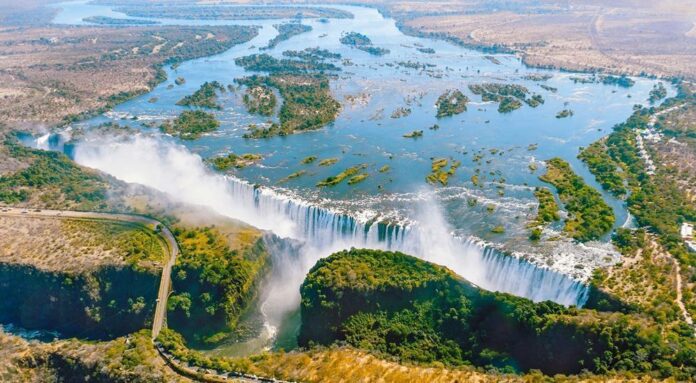 Sydney Kawadza
The Zimbabwe Stock Exchange has invited traders interested in participating in the Victoria Falls Stock Exchange which is currently awaiting licencing by the Securities and Exchange Commission of Zimbabwe to apply and show their expression of interest in trading on the new bourse.

The Invitation for Expression of Interest announced Friday in a statement by ZSE chief executive Justin Bgoni called on securities dealers, accounting firms, banks, legal practitioners and investment advisers wishing to offer sponsor services on the VFEX.

Also invited are custodian firms licenced by the Securities and Exchange Commission of Zimbabwe who are also part of clearing banks able to clear and settle transactions in US dollars. بلاك جاك

Securities transfers firms and investment management firms licenced by the Securities and Exchange Commission of Zimbabwe also eligible to apply. اشكال ورق The VFEX will become the country's second stock exchange market after the ZSE with the government's plans to make the resort town an offshore financial resource centre.

According to the Statutory Instrument 196 of 2020, companies listed on the ZSE may only list up to 20 percent of their total capital on the US dollar stock market if its funds is obtained offshore or from free funds.In terms of the new regulations, a company shall list on the new stock market in accordance with the Listing Rules approved by the Securities and Exchange Commission, and any capital which is raised by a company which is listed on the VFEX may be held in an approved local or offshore account with an internationally recognized banking institution.

As part of making the resort town of Victoria Falls a financial hub of the country, cabinet recently adopted and approved the operations of Mosi-Oa-Tunya Development Company which falls under the Tourism ministry. نادي روما اللاعبون The company which was formed in 2012 as an investment vehicle for tourism in the resort town, has so far assisted in mobilizing resources for the development of tourism facilities and infrastructure. The company has been offered a 217 hectare land where hotels, shopping malls, convention centre, a medical facility and golf course will be established.