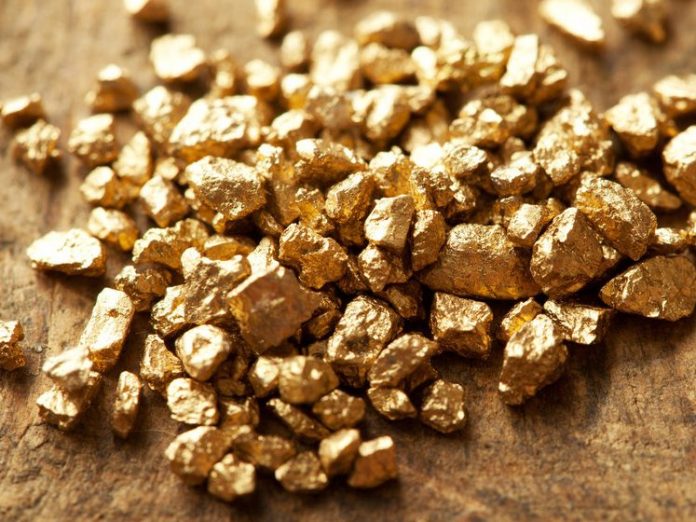 Itai Ndongwe 
Galileo Resources has identified multiple gold targets in its latest aeromagnetic and radiometric survey conducted at the Bulawayo Gold Project, Zimbabwe.
The survey successfully mapped magnetic greenstone lithologies, the most likely host for gold mineralization in the region, as well as geological structures, which typically act as conduits for mineralizing fluids, according to the London-listed mining company.
The company said that there are numerous targets which have been generated within the various prospective areas of the licenses that comprise Bulawayo. It added that it was currently prioritizing targets for further exploration as it integrated the new geophysical data with existing gold deposit and soil geochemical datasets.
Once a target hierarchy has been established, shareholders can expect further announcements, the company said.
Chairman and chief executive officer Colin Bird said: "The area covered by our licences and the recent airborne survey has historically been a prolific source of small-scale gold mines and continues to support operating mines today.
"Our mission was to examine the potential for a major gold system and evidence certainly points to the possibility of a large gold system discovery."
The gold sector is expected to deliver 35t to Fidelity Gold Refinery (FGR) this year, but FGR, the country's sole gold buyer and exporter, believes the target will be exceeded and reach 40t as a result of expansion projects undertaken by large scale producers and a number of initiatives undertaken in the Artisanal and Small Scale Mining sector (ASM).
According to FGR statistics, gold delivery for the first seven months totaled 18.9 tonnes, with a total of 12.9 tonnes delivered in 2021 during the same period. This represents a 47% increase, indicating an improvement in gold deliveries from both Large-Scale (LSM) and Small-Scale (ASM) miners when compared to the same period in 2021.
Hence, FGR anticipates an increase in gold deliveries from large-scale miners, owing primarily to significant expansion projects by Blanket Mine, Freda Rebecca, Eureka Gold Mine, and Riozim (Cam and Motor).
Gold has remained one of the major foreign currency earners in Zimbabwe and is expected to contribute US$ 4 billion to the US$12 billion milestone.
Meanwhile, through a modification to a January agreement with BC Ventures, the company will acquire an additional 29% stake in lithium.
Under the change, Galileo is to acquire an additional 29% shareholding in BC, the owner of a lithium project in Southwest Zimbabwe (Kamativi).
Following the acquisition, Galileo would hold an 80% interest in BC Ventures.
The mining sector is one of the major economic centerpieces expected to significantly contribute to the country's GDP. It is expected that lithium will contribute $500 million to the US$12 billion mining