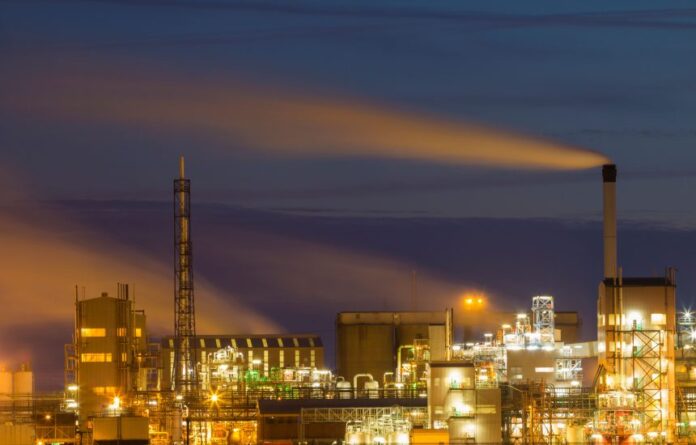 Staff Writer
Nyanza Light Metals,  a company owned by Arkein Industrial Holdings (Arkein) and DBF Capital Partners (DBF), has appointed Intertek as its quality and assurance partner for its multi-billion titanium dioxide beneficiation project in South Africa.
The project is under construction at the Richards Bay Industrial Development Zone (RBIDZ), north of Durban, South Africa.
The appointment of Intertek on the Richards Bay project illustrates Nyanza's mission to produce quality and world-class titanium dioxide pigments. حساب بايير
"The appointment of Intertek marks another critical milestone in the company's mission to support the country's beneficiation agenda".
"For Nyanza to be a leading titanium dioxide pigment manufacturing company, quality control and assurance is of paramount importance. دانيال الفيس The project is a true African mineral beneficiation story as South Africa moves from exporting unprocessed mineral ores to building value addition industries," says Nyanza chief executive Donovan Chimhandamba.
Nyanza, a chemical manufacturing company, is constructing a R4.5 bn titanium beneficiation project at RBIDZ which will beneficiate ilmenite and titanium slags to produce titanium dioxide pigment, an important ingredient in the manufacturing of paint and industrial coatings.
The partnership will see Intertek manage Nyanza's laboratories and deliver process and product quality control and assurance across the entire operations. 365 بث مباشر
In 2020, Nyanza appointed Grinaker LTA to build the first phase of the plant which, according to Chimhandamba, is expected to be commissioned by the last quarter of 2021.
Chimhandamba said the rest of the plant will be completed by 2023.
Intertek will take over the role of the quality control and assurance processes when the first phase of the plant is commissioned in the 4th quarter of 2021.
Intertek, a leading Total Quality Assurance provider to industries worldwide, is a London Stock Exchange-listed company and a member of the Financial Times Stock Exchange 100 Index, with an annual turnover of R60bn  (£3bn).
"We are incredibly proud and honoured to collaborate with Nyanza Light Metals on this exciting ground breaking project which will positively impact the South African economy as well as the local communities," Intertek managing director Jérémy Gaspard said.
Nyanza will create 1,200 jobs during the construction phase and 550 direct permanent once the plant is fully commissioned.