Sydney Kawadza
In April, 2014, Tasha Dembo, a freckled and talkative teenager was moving from newsroom to newsroom trying to share her dream. That dream was to play professional tennis.
She dreamed of being Zimbabwe's next Cara Black, hoisting the country's flag at the major International Tennis Federation tournaments.
Tasha's dream was to play at the Wimbledon Open, Australian Open, French Open or even the US Open among the various other tournaments on the women's circuit.
In one of the interviews while ranked third in the Zimbabwe Under-18 category, Tasha expressed her desire to up her game and compete in the ITF tournaments.
She had also been invited to several international tournaments and invitational games but failed to participate  due to financial challenges.
"I have participated in various tournaments across Zimbabwe and won most of them overcoming some players seeded higher than me. I have a feeling I should take my game to another level," she said.
Then she had won and participated and won such tournaments as the New Winners, Harare Open, Harare Closed, Zimbabwe Open and Astra Paints tournaments.
"I cherish all my triumphs at the various tournaments but I believe among the best of them all is the win in Super 8 where the top eight players across the country fight for honours. I have won this tournament and I am happy of that achievement," she said.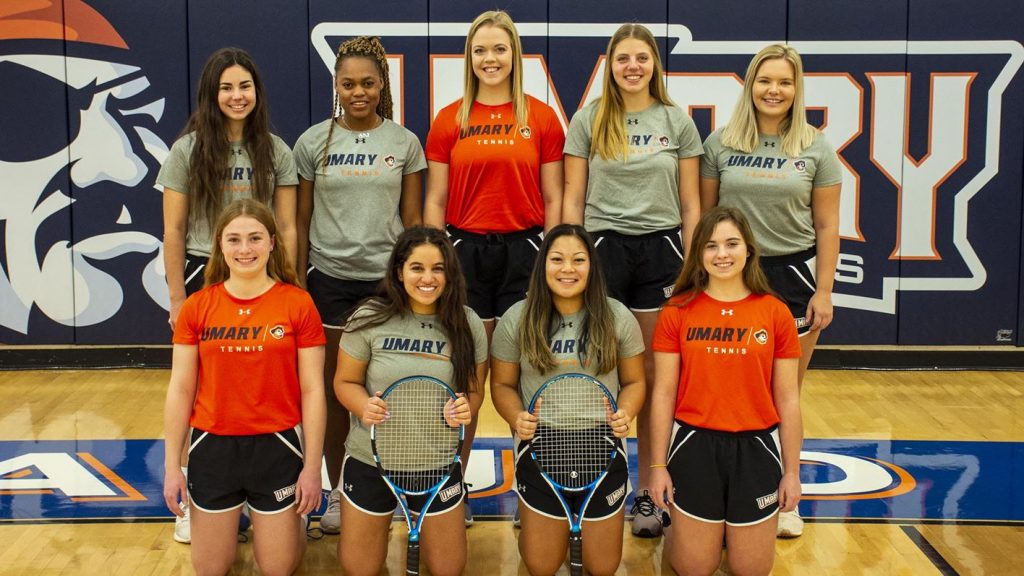 Born on January 9, 1997, Tariro started playing tennis in 2006.
"I have always loved the sport and I am happy I have had the opportunity to play across the country and received recognition to play outside Zimbabwe," she said in that interview.
Today, Tasha leads the University of Mary in North Dakota.
According to UMary Marauders, the college's tennis team, coming off one of their best seasons in program history last season, is slotted to finish fourth in the NSIC Preseason Coaches' Poll.
Their 14 wins last season tied a school record and their seven conference wins were the second most in program history and the most since 2014.
Their mentor Vida Saliendra who was named NSIC coach of the year in 2019, helping UMary improve their win total by eight victories from the previous season.
The UMary tennis team will return all seven athletes from last season while adding two newcomers.
And it is Tasha who continues to hog the limelight leading the team from where she left last season.
Dembo has been named the NSIC Marauders tennis player to watch this year.
"Dembo will lead the Marauders charge after earning first team all-conference honors last season," the college magazine announced.
Dembo went 15-5 last year and 8-3 in NSIC play.
Her 15 wins were the most among number one single players in the Northern Sun.
The Marauders junior has earned All-Conference in each of her first two years playing for UMary.
UMary kicks off their season in Fargo, ND on February 8-9.
The Marauders take on Southwest Minnesota State on Saturday, February 8 followed by a matchup with Minnesota State – Mankato on Sunday, February 9.
The Marauders host their first home competition of the season February 15-16 against Minnesota Crookston and Bemidji State.
On February 15, the Marauders and UMC square off in the afternoon.
UMary and BSU battle on the morning of February 16 with both matches taking place at the Capital Racquet and Fitness Center in Bismarck.