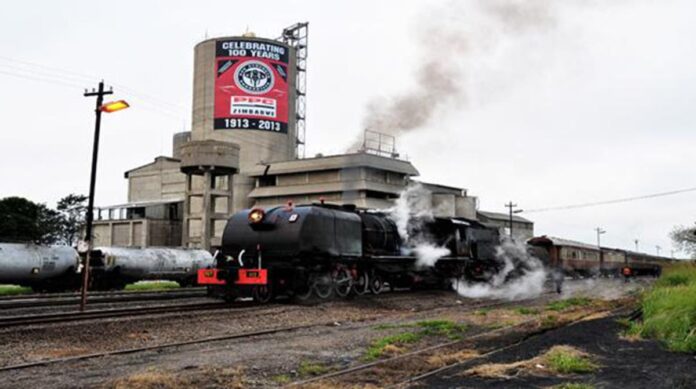 Farai Mabeza
Southern African cement manufacturing group PPC,s basic earnings and headline earnings per share is expected to decrease by more than 20% for the year ending 31 March, 2020 due to impairments of property, plant and equipment, expected credit losses and other fair value adjustments, the company has reported.
In an operational update and trading statement the company's head of investor relations, Anashrin Pillay, said this decrease was in comparison with the 16 cents per share and the 20 cents per share achieved respectively for the prior comparable period ended 31 March 2019.
"The general economic environment and the Covid-19 pandemic will have a material impact on these adjustments, which are being finalised," Pillay said.
PPC said it would provide further guidance once reasonable certainty had been established on the range, in compliance with the JSE Listings Requirements. PPC expects to publish its group's financial results for the year ended March 2020 on or about 31 August 2020.
The update reported that PPC's cement operations ramped up in May 2020 post the lifting of the COVID-19 restrictions imposed at the end of March 2020 across most of the jurisdictions in which the Group operates.
"As reported on 30 April 2020, sales volumes were significantly impacted in April 2020," Pilay said.
In May 2020, South Africa cement sales volumes were still around 30 -35% below May 2019 as the operations gradually resumed. In PPC International the May cement sales volumes were less than 5% below the same period in 2019, mainly driven by strong sales volumes in Rwanda.
The company saw strong demand recovery in June 2020, as the cement sales volumes in South Africa grew by double digits compared to June 2019. This recovery is mostly driven by the absence of imports that has given an opportunity for local producers like PPC South Africa to grow.
"In line with earlier communication and action plans, PPC considers it crucial for the sustainability of the local cement industry that substandard cement and imports are properly addressed. Cement sales volumes in PPC International also show a year-on-year growth in the month of June 2020," Pillay said.
"On the back of the improved sales volumes and the various cost and cash preservation measures, the cash flows for the last two months have shown a positive trajectory. PPC continues to have the support of its lenders to navigate the impact of the health and economic crisis.
The company said discussions with the lenders around the announced capital restructuring were continuing in a constructive climate. More information on this project will be shared at the announcement of the FY20 annual results.
PPC has manufacturing facilities in Zimbabwe, South Africa and Botswana.