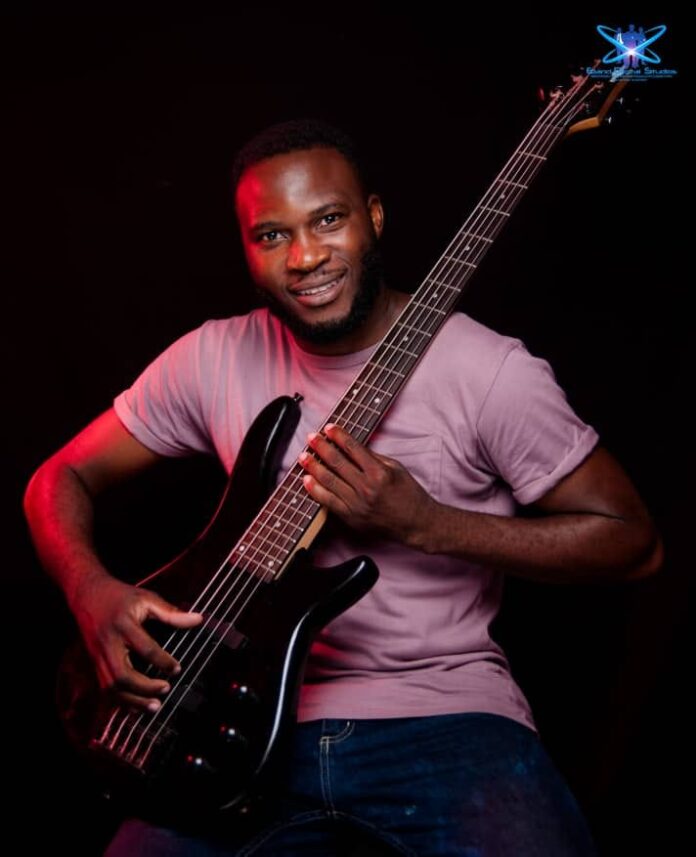 Talkmore T Gandiwa
For close to 12 years, Blessing Tinashe Moyo, donned the camouflage at Jah Prayzah's Third Generation band to become an integral member of the outfit.
With his former leader, Moyo, a founding member of the Third Generation Band, traversed the world, strumming the bass guitar in the US, Australia, United Kingdom and South Africa among several other places.
However, the charismatic bassist has found a new calling.
Moyo, now the executive director of Mutinhimhira, has weaned himself from the award-winning Jah Prayzah to groom new artists struggling to make it in the dog-eat-dog entertainment arena.
He now majors in promoting and producing music for new artists at his studio in the high-density suburb of Highfields.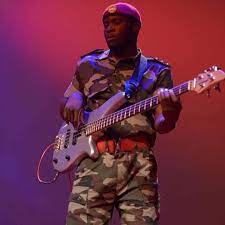 In an interview recently, the highly skilled bassist and music producer said founding Mutinhimira Music Studio was a dream comes true story.
"I have always wanted to produce music and to assist new and rising talented musicians to get the necessary limelight to grow in the music industry.
"I started Mutinhimhira recording sounds in 2015 and later changed to Mutinhimira Media in December 2020 after l left the Third Generation Band to focus on producing music," the 37-year-old Moyo said.
He has released a single – "Handichade" – by Mutsawashe who created waves after performing a cover version of Jah Master's "Hello Mwari".
Moyo, who was known as Mazunza at the Third Generation Band, said Mutinhimira Music Studio has signed into their books a number of gifted musicians from across Zimbabwe who were finding it difficult to record their music.
"Highfield has been deserted by many talented musicians. I, therefore, utilize the social media platforms to market the artists we have through these platforms.
"I am working with a few musicians whom I am promoting their productions while offering free recording sessions and video productions," he said.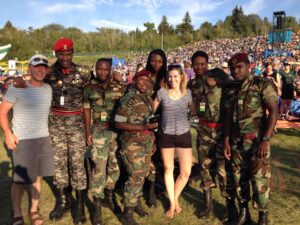 Moyo will be launching the Unplugged Facebook platform on July 16 to promote up-rising artists who are not well known in the music circles.
"Artists use a lot of money to come up with a quality product but at the end of the day the music is not bought by anyone because they are not popular.
"That is why we have created the Un-plugged platform on the Mutinhimira Facebook page and we hope this will create a following for these uprising musicians," Moyo has said.
Some of the upcoming artists working with Mutinhimira Media include Trish Nyandoro, Attraction from Mutare, Banger Bantan and others since 2015.
"We have also worked with other known artists like Andy Muridzo who recorded some tracks on the Album "Dherira" at Mutinhimira Music Studios," Moyo said.
The former Third Generation Band member said he uses different different social media platforms to market their productions.
"I have created a YouTube channel titled Mutinhimira Music Studio where you find all the content from the signed artists from my record label which are mainly local.
"I have also created social media accounts so that our music can reach masses through these media channels," he said.
Moyo vowed to keep working hard until the young stars whose hidden talent has not been recognized until they become national and international artists.
"As a music producer and the Mutinhimira Media, we are working towards penetrating the main circles in the industry. I have approached Diamond FM, Power FM, and other radio stations and they have been very supportive."
The revered bassist grew up in a musical family with his father Ben Tomato, a founding member of the late John Chibadura's Tembo Brothers.
"I grew up with so much passion for music and production is my calling.  I am going to persevere until the nation notices the latent talent that is teeming around Zimbabwe," he said.
Moyo said not all musicians who record can get coverage on air.
"Airplay is a challenge at most radio stations thus we need help in creating more events and shows like music festivals that include some of the big artists so that our music is also known," he said.
"We are trying to make all Zimbabweans realize that there is talent out here. We have received so much support from locals, but it is time we get more fans outside."
Moyo made a breakthrough in the music industry when he joined Jabavhu Drive as a bass guitarist between 2007 and 2008.
He joined Jah Prayzah's Third Generation Band as a co-founder and spent close to 12 years as the bass guitarist.
"I have learned a lot from Jah Prayzah and it motivates me to lift up the talent in the ghetto" Moyo has said.
As Mazunza begins his new journey, the sprawling suburb of Highfields is set to be home for upcoming artists that are itching to conquer the music industry in Zimbabwe.