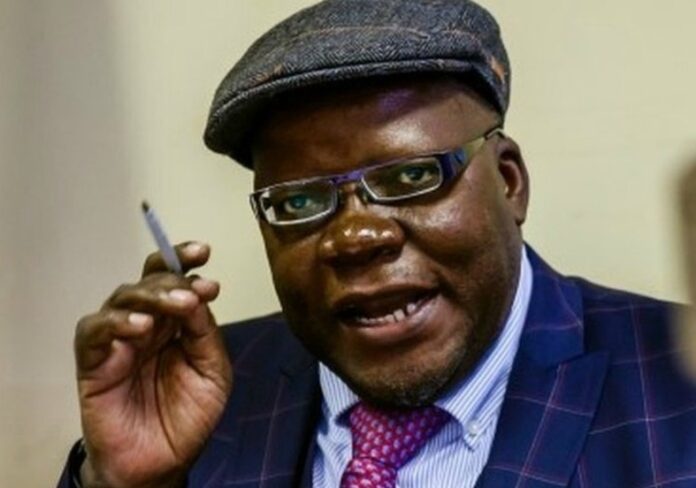 Tawanda Marwizi
MDC Alliance vice president Tendai Biti has dismissed MDC-T interim leader Thokozani Khupe and her secretary general Douglas Mwonzora charging that the duo were not there when the party was formed in 1999.
Addressing supporters at an e-rally celebrating the party's 21st anniversary, Biti said the duo was trying to cause divisions among opposition supporters.
Khupe and Mwonzora have been on a warpath recalling MDC-A legislators and councillors after the High Court ruled against Nelson Chamisa's leadership saying the party should go back to 2014 congress structures.
Chamisa assumed the party leadership following MDC-T president Morgan Tsvangirai's death in 2018.
"We had the same crisis we are facing today in 1999 until we convened a National People's Convention and came up with 11 declarations that include land to the people, economy for the people, and that we could no longer trust politicians led by Robert Mugabe and in January 2000 we then went for a congress," he said.
Biti said after the congress the party MDC was then formed.
"There are people giving us problems today. Where were you when we started the party in 2000? And then that woman (Khupe), she was nowhere near the formation of the party. We had only a few women when the party was formed, that is Sekai Holland, Paurina Mupariwa and Trudy Stevenson," he said. دي.سي. يونايتد addyi viagra
The firebrand politician said those days the now president of the MDC Alliance Nelson Chamisa was still young.
"I remember Cde President that those days you were still a boy but you committed yourself in the struggle," Bit said.
He said there was need again to do the same convention because there was a crisis in the country. نتائج اليورو 2023
"We need to do the same convention because there is crisis in the country and human rights abuse, crackdown of opposition leaders and even today we can all write books of how most police stations are like because we have been arrested now and again," he said.
Biti said the party would continue mobilising supporters to demonstrate against the government because the constitution allows them to do so.
"Our constitution allows us to demonstrate and we will do that because we want to fight for justice and freedom as we agreed on the congress in January 2000," he said. سيرجيو أجويرو
The MDC-T has also wrestled the Morgan Tsvangirai (Harvest) House from the Alliance after the High Court judgement while they have also targeted other party properties across Zimbabwe.