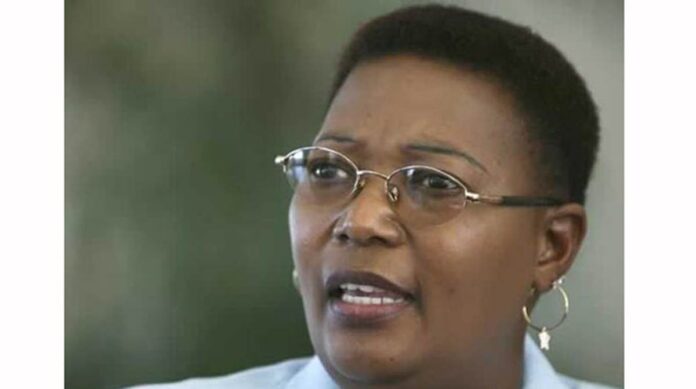 Tawanda Marwizi
The battle for the MDC-T presidency has escalated with candidates plotting against each other ahead of the extraordinary congress, which is set to be held on December 19 this year.
Acting President Thokozani Khupe, secretary general Douglas Mwonzora, chairperson Morgen Komichi and his deputy Elias Mudzuri are all vying for the presidency.
Mudzuri has already publicly condemned the processes saying it gives room for other candidates to manipulate the procedures.
Sources close to the developments said Mwonzora is being accused of tempering with voters' roll and creating parallel structures.
"He is trying to forge structures by deploying some provincial chairpersons to identify people to fill vacant positions in the 2014 structures.
"We, however, know who is in the party and who is not. His tricks have been caught and he will face the music," the sources said.
They also said there was a list of district executive members for other areas circulating within the structures with names of non-members from the 2014 structures.
"He is doing all the tricks but it will not work because we all know what we are doing. Within the structures there are some trusted comrades like the secretary for elections who will make sure the process is even.
"We are trying to bring sanity to the party… then we have shoddy characters who are power hungry, we will stop this," they said.
Mwonzora was not available for comment as his phone rang unanswered.
He is, however, on record saying there are several allegations that are being levelled against him from people who are afraid of elections.
Acting MDC-T spokesperson Tapiwa Mashakada said the party would use strict measures to ensure that bona fide members of the 2014 structures would vote.
"Our election teams are compiling the roll and once done, it will be taken back to all provinces for verification by members."
He said preparations for the extra-ordinary congress were progressing well.