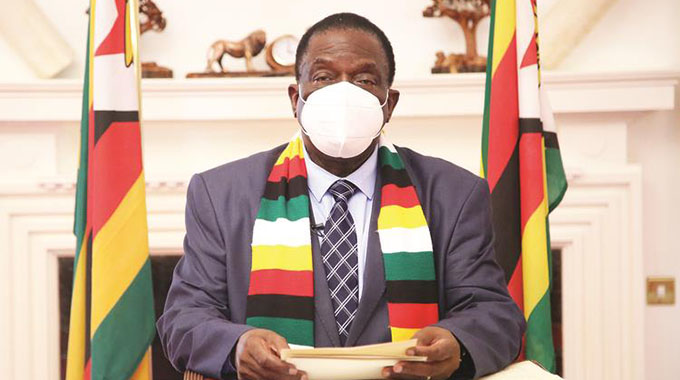 Reason Razao
President Emmerson Mnangagwa has blasted urban local authorities for allocating residential stands in wetlands and river basins saying the redressing of this undesirable and worrisome situation is being urgently and decisively undertaken across all local authorities.
Addressing the nation, President Mnangagwa also charged the criminal justice system and the Zimbabwe Anti-Corruption Commission (ZACC) to bring perpetrators of crime and corruption decisively and swiftly to book.
"Government is however deeply concerned with the illegal expansive construction in wetlands and river basins as well as the construction of houses without the provision of requisite infrastructure such as road, water, sewer and electricity," said President Mnangagwa.
The current incessant rains received across the country have exposed the extent of the associated problems in unplanned settlements in urban, peri -urban and growth points, with Chitungwiza and Budiriro standing out.
The President added that relevant Ministries were being constituted into working groups that will focus on social service delivery as well as arresting the negative impact of the chaotic, unplanned illegal settlements.
"Meanwhile, alternative spaces have to be urgently identified and developed for relocation of families with houses built on wetlands and other undesignated areas."
The Ministry of National Housing and Social Amenities, along with other Ministries, Departments and Agencies have been tasked with identifying such areas and ascertain the quantum of affected households.
Environmental Management Authority (EMA), according to President Mnangagwa, should identify and designate all wetlands around the country as unsuitable spaces for human settlements.
"Going forward, boundaries marking rural and urban land must be enforced or redrawn according to relevant laws.
"Let us love our country and do that which is right, and in our National interest. With our goal of growth and prosperity in focus corruption, criminality and delinquency should be permanently expunged from our society in favour of peace, harmony and lawful conduct," charged President Mnangagwa.
He added that the preservation of our democratic principles, constitutional values and the rule of law must be upheld by all citizens, with no exceptions.
Recently some commercial buildings and houses in areas such as Zengeza 4, Chikwanha, Units L, K, N in Chitungwiza and Budiriro 5B were badly affected by the flooding as some were partially flooded.