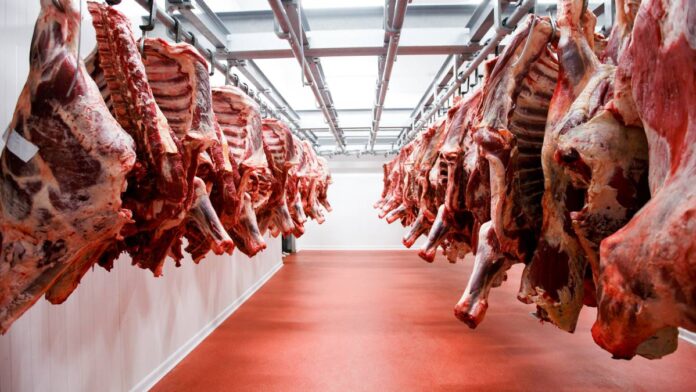 Munyaradzi Doma
A former employee at Koala Park Abattoir and Butcheries is claiming more than US$100 000 in damages and unfair dismissal after a manager allegedly racially abusing him for the 14 years he work as a mechanic at the company.
The popular Koala Park Abattoir along the Harare-Chitungwiza Highway dismissed Brian Lawrence after 14 years of employment.
Lawrence is accusing his former manager Stephen Erasmus of hurling racially-motivated insults during his time at the abattoir.
Lawrence is also claiming that he was unfairly dismissed from the company.
In a letter written to Koala Park by Lawrence's lawyers Machaya and Associates last week, Lawrence submitted that he suffered abuse at the hands of Erasmus before he was unfairly dismissed.
"It must further be stated on record that our client advises us that during the 14 years he worked, he was subjected to tribal racially charged abuse by his workshop manager Stephen Erasmus, who would say 'you fucken mukaranga kaffir', conduct our client regards as hurtful harassment at work against the Constitution, laws of the country and good labour practices," the lawyer, Tungamirai Muganhiri, said.
"He was never afforded any option to air his grievances out of fear, threats and the absence of a platform."
Kaffir is a derogatory term mostly used by some white racists referring to black people.
The letter further revealed that in March last year, Lawrence was verbally ordered by a Mr Guvamombe not to report for work, an order which he followed till this day.
It is further alleged that Lawrence has not been receiving his salary despite him going to his former employer demanding the same.
"He was called on the 20th of March 2020 by your Mr Guvamombe who handed him a document titled 'Proposal for a mutual separation'. Such proposal was not accepted by our client. An unexplained and against our client's will, payment of $5 080 was paid in the month of March 2020.
"Despite numerous requests for the lawful resolution of the matter, another $94 625 was paid without our client's consent in the month of February 2021. Any written evidence of our client acceptance to these unexplained unlawful unilateral actions is demanded," Muganhiri said.
The lawyer further argues that Lawrence's dismissal, who was a permanent employee, was wrongful and constitutes unfair labour practice.
He said the dismissal was also in violation of Section 65 (1) of the Constitution of Zimbabwe as well as Section 12B (1) of the Labour Act (Chapter 28:01).
Muganhiri also argues that if Koala Park Abattoir had misconduct issues against Lawrence there ought to have been lawful procedures leading to his dismissal.
"We are therefore instructed to advise you that our client does not accept the money you deposited into his bank account as that money was deposited without his consent as is clearly reflected by him not signing in acceptance thereof.
"Given the conduct exhibited in this matter, the intention on the part of the company is to repudiate a contract of employment, as it stands the employment relationship is no longer tenable."
Lawrence is now demanding a total of US$107 500 or the RTGS equivalent for back-pay, two weeks for every year served, 24 months' salary to enable him to find alternative employment and his salary in terms of his signed contract of employment or the RTGS equivalent.
Koala Park and Erasmus are yet to respond to the letter.