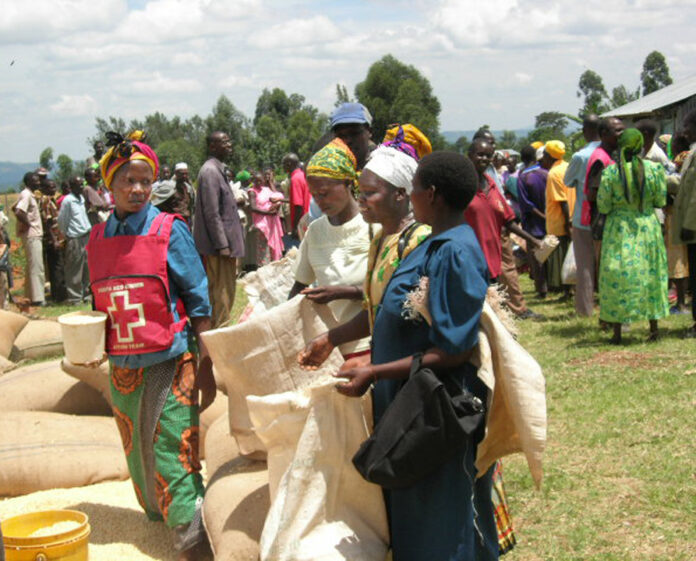 Sharon Chikwanha
Government, through the Ministry of Public Service, Labour and Social Welfare, is owing the Grain Marketing Board approximately $2.5 billion for grain distributed to vulnerable groups in the country.
Addressing delegates attending a Food Deficit Mitigation Strategy Meeting in Harare on Thursday, Public Service, Labour and Social Welfare Minister Paul Mavhima said they had since approached Treasury to cover the debt.
The ministry is currently spending approximately $160 million to transport the grain from GMB.
"It is imperative to note that the program has had a huge dent on the national budget as it requires billions of dollars per year. Currently, the Ministry is using approximately $160 million monthly on transport costs from GMB, also incurs transport costs on deport to Food distribution Point (FDP) transportation estimated at around $30 million per month," he said.
Minister Mavhima said about 735 455 households requiring 36 773mt of grain per month are benefiting from the programme.
A tonne of grain, he said, costs approximately $32 000 in addition to administration costs to get to the beneficiaries.
"The total monthly cost for delivering 36 773mt will be plus or minus $1 214 470 060 annually. The Ministry of Public Service, Labour and Social Welfare through Treasury is thus expected to disburse a total of $15 158 566 060 for the program each year."
Minister Mavhima said the costs were prohibitive while applauding Treasury for supporting the programme.
"It is in line with the above that my Ministry in collaboration with development partners have already embarked on an exercise to review the tools that that will be used during the retargeting eligible beneficiaries and overall implementation of the program," he said.
The acting director of social development in the ministry, Totamirepi .Tirivaviri, who presented the food deficit mitigation cycle, emphasized the need for partners in delivering this government mandate.
"The Food Deficit Mitigation Strategy (FDSM) follows four phased delivery of assistance to the vulnerable households and is guided by principles and assumptions. The responsibility of the Government of Zimbabwe is to provide social protection to its citizens so that they can manage vulnerability associated with exogenous shocks.
"Since Zimbabwe is part of the international community, support from donor partners is welcome to complement Government efforts."
He said the donor community complements government to mitigate the effects of the seasonal droughts Consolidated Appeal Process.