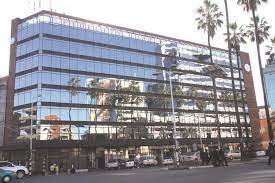 Takudzwa Musakasa
HARARE – A combination of new business and premium reviews led Fidelity Life Assurance to a 121% increase in total core revenue for the nine months to September.
According to the group's trading update for the third quarter, revenue increased to $1.12 billion from $506.8 million in the prior year.
The life assurance business contributed 85% to the topline as the group digitalisation
drive enabled operating units to underwrite business during COVID-19 induced lockdown periods with minimal disruption. Also adding to the growth in core revenue was a steady growth in United States dollar denominated revenue. ivermectin puppies
However, total revenue was down 37% to $1.44 billion weighed down by poor investment income performance.
Investment income for the nine months declined by 87% due to depressed property prices and this explains the decline in total revenue. ivermectin oral dose in kittens The group noted that property values had been understated and fair value gains were depressed due to the use of the official exchange rate in converting USD fair market values.
Total claims and expenses were down 1% to $1.41 billion. Included in total claims and expenses are claims and benefits which grew by 216% against prior year. ivermectin tab# The
increase in claims and benefits surged due to COVID-19 related claims, emanating from retrenchments, increased withdrawal benefits and increased annuity payouts.
The group realized a 65% saving on the Southview water pipeline project with project costs
incurred during the period lowering to $190 million in the current period from $547.6
million last year, as the project reaches its tail end.
Operating profit was at $302.4 million from $211.2 million last year. "Our strategy will continue to drive initiatives that: grow our customer base; enhance customer experience;
increase our core revenue and achieve operational efficiencies. Value preservation for all key stakeholders remains a key focus going into the future"