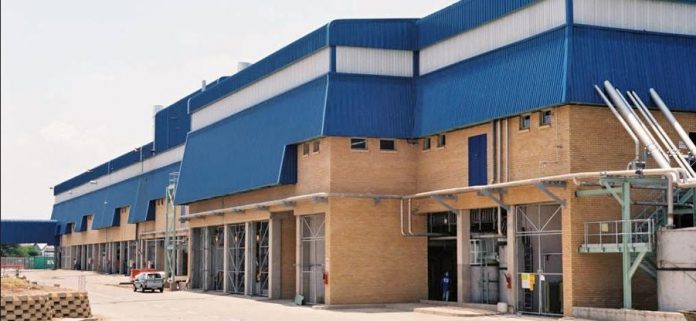 Tadiwa Musiyiwa 
Nampak Zimbabwe Limited sales volumes improved by 23% on the back of firm demand for commercial cartons in the printing and converting segment.
In a trading update for the quarter ended 30 September 2021, Managing Director, John Van Gend said revenue and trading income results in historical terms were significantly up in all three operating units, boosted by volume growth and inflationary price adjustments.
"The group continued to be cash positive with tight treasury and cash flow management" he said.
Van Gend said demand for commercial cartons throughout the year for both Hunyani Corrugated and Hunyani Cartons and Labels Divisions improved. Growth in tobacco cartons was higher on the back of an improved tobacco crop, but was curtailed by raw material supply constraints in the fourth quarter. Regional exports were marginally lower.
In the Plastics and Metals segment, the full year sales volumes for Mega Pak increased by 68% compared to the previous year mainly attributable to strong demand across all product categories and improved raw material availability.
During this quarter the group's exports recovered in the regional markets following the relaxation of COVID-19 restrictions to benefit the Group's operations.
In addition, sales volumes for the full year for CarnaudMetalbox grew by 31% compared to the prior year. The improvement was driven by strong volume growth in the HDPE category with a marginal improvement in metals. However, closure volumes were slightly down.
Van Gend said the period ended 30 September, 202,1 was dominated by difficulties in accessing adequate foreign exchange and raw material supplies.
"Global supply chain bottlenecks and intensified competition for available plastic and paper raw materials negatively affected the group's raw material stock holding. The backlog on the foreign currency allocation system worsened and impacted the Group's procurement value chain" he said.
The reintroduction of load shedding during the fourth quarter disrupted the manufacturing operations. Intermittent outages have severely disrupted business activity in the country. This has led to increases in the cost of production as businesses look for alternative yet expensive energy means like diesel to power generators. Zesa Holdings Limited is currently struggling to produce enough energy to meet demand following technical faults that affected Hwange Power Station. The technical fault has resulted in depressed generation of electricity at Hwange Power Station, which, of late, has been averaging 300MW per day out of its total installed capacity of 920MW.
However, Nampak remained profitable during the quarter under review despite these challenges.
Furthermore, Van Gend said the final instalment of the disposal of the group's 50% shareholding in Softex Tissue Products (Private) Limited to Art Holdings Limited is due in November 2021. The disposal was concluded in the second half of the year.
He added that the group remains confident of continuing sustainability. The year-end audit work is still ongoing. But there could be a delay in publishing the company's annual financial results, owing to the additional accounting work necessary for regulatory compliance, including the requirement for both historical and inflation-adjusted figures