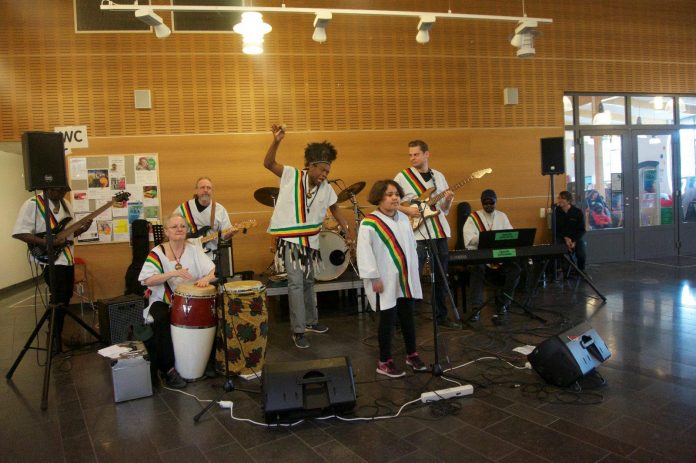 Tawanda Marwizi
Jesina Chikutu is amused at how she was instantly hooked to Zimbabwean music at an early age.
The 11-year-old Chikutu is part of the Zimbabwe Traditional Unity band, a group which also has members from different countries.
The group plays Zimbabwean traditional beats among other genres.
"I was taught how to play mbira music by my father, Luckson Makandire Chikutu.
"My career started after he was involved in a horrific crash which had fatalities in Zimbabwe and I told myself that I should learn more about music to fit in his shoes," she told the Anchor from her Swedish base.
Though initially Jesina struggled to perform in front of unfamiliar faces, she pushed herself into the outfit until she became a backing vocalist.
"I became a backing vocalist and on stage people always like the way I sing and dance. I have recorded some songs that have featured on my father's albums but now I am planning to have my own album," she said.
Her wish is to preserve the Zimbabwean culture.
"Zimbabwe's culture is rich and it has a potential of creating a multibillion dollar industry if well marketed. My wish is to continue with what my father is doing," she said.
Other members who work with Jesina are Swedes Martin Larsson, Goran Larsson and Mia Torngren in an outfit which also includes Mozambican Celso Paco, Joseph Semafumu from Uganda and Senegalese Ben Joe Senegal.
The group is managed by Ariane Catomeris from Sweden.
"They are experienced people and I am learning a lot from them. There are also Zimbabwean musicians like the late Oliver Mtukudzi, Thomas Mapfumo and Alick Macheso who always inspire me," she added.
Jesina recorded her first song – Good Boy – that is featured on her father's sixth album.
"That was the beginning of my journey and when my father recovered he then asked me to be part of the band. My plans are to release my own music in both English and Shona," Jesina said.
Though she is more interested in horse riding, she said her father did well in nurturing her singing talent hoping that it will take her far.
"I love horse riding at school Staller Academy in Uppsala. I have a horse called Cent but I have seen that singing would make me understand Zimbabwean culture more. My hope is that one day I become a very big artist and a cultural ambassador like my father," she said.