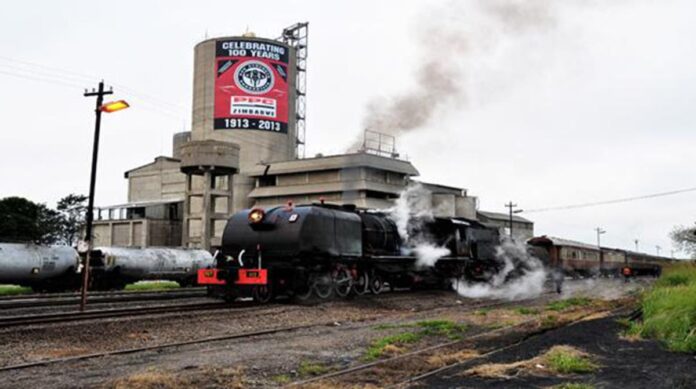 HARARE (FinX) – PPC Zimbabwe volumes increased 10% supported by ongoing infrastructure projects despite the challenging economic environment and the impact of Covid-19 related lockdown restrictions on sales.
According to the group, price increases were implemented in local currency to offset input cost inflation and the devaluation of the local currency.
However, despite the buoyancy in sales volumes, hyperinflation revenue for the year to March was down 13% to R1.62 billion. The impact of hyperinflation accounting and the
75% depreciation of the Zimbabwean dollar (ZWL) against the South African rand reduced PPC Zimbabwe's contribution to the group's financial performance.
In functional currency, PPC Zimbabwe's revenues increased by 251%. EBITDA in South African rand declined by 32% to R481 million (March 2020: R707 million) with EBITDA
margin contracting to 29.6%, versus 38.0% in March 2020. In functional currency, EBITDA increased by 173% to ZWL2.72 billion (March 2020: ZWL994 million).
The group said in light of the prevailing economic conditions affecting the value of the Zimbabwean dollar, PPC Zimbabwe is focused on cash preservation and maximising US$
EBITDA. The business is financially self-sufficient and declared and paid a cash dividend to PPC of US$4.4 million in December 2020.
Subsequent to the year-end, a further dividend of US$2.6 million was paid to PPC.
The Reserve Bank of Zimbabwe continues to honour its obligation to settle PPC Zimbabwe's debt from legacy funds with a further US$11.2 million paid during FY21. Management expects the debt to be fully repaid during the FY22 year.  A formal agreement was reached between PPC and the RBZ in terms of which the RBZ utilises the blocked funds to make direct payment on the Zimbabwe loan.
"To date, these payments have all been honoured, with the last payment being made in December 2020. To this end, the group applied a 50% fair value credit risk adjustment
against the PPC Zimbabwe financial asset of R114 million resulting in in a fair value adjustment of R57 million for the year and a balance of R57 million as at 31 March 2021"
The net fair value loss on the Zimbabwe blocked funds of R17 million (2020: R258 million loss) comprises a decrease of the intrinsic value of R68 million (2020: R74 million increase) and a credit risk fair value gain of R51 million (2020: R332 million loss).