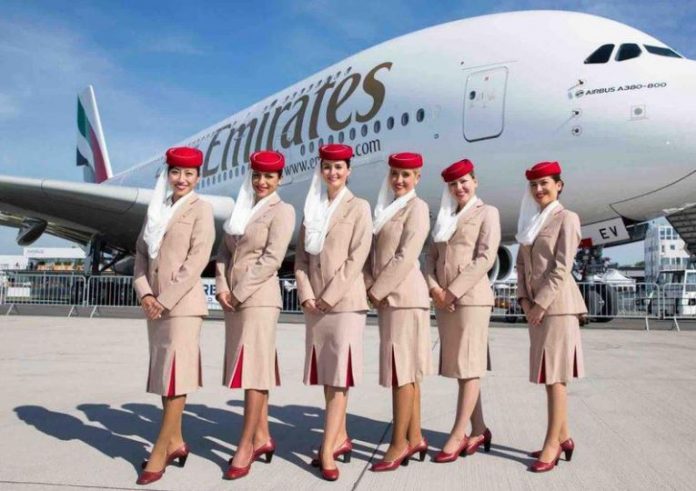 By Almot Mqolo
Emirates, which flies daily from Harare to Dubai, has introduced special fares for both economy class and business class travelers in Zimbabwe between January 7 and November 30, 2020 to selected destinations across the world.
The offer applies to bookings made from January 6-21, 2020, for travelers in Zimbabwe planning to travel to destinations such as Dubai, London, Guangzhou, Istanbul and New York.
Economy Class passengers can enjoy fares starting at US$560 to Dubai while Business Class passengers can enjoy fares to Guangzhou starting at US$2 550.
According to Emirates' Zimbabwe country manager Nasser Bahlooq, this gives a chance for travellers to explore great destinations across the world.
"Whether it is celebrating a special occasion, taking the family on a holiday, making that trip of a lifetime, or attending a reunion with family or friends, there is never a better time to turn those travel resolutions into travel plans.
"Emirates is offering the chance to explore great destinations at great value, while making sure that journey itself is a great experience. We hope our special fares will help our customers have a flying start to 2020," Bahlooq said on Tuesday.
The world's largest international airline's customers can enjoy an unmatched choice of the latest movies, TV shows and music on-board from 4 000 channels of on-demand entertainment, up to 20MB complimentary on-board Wi-Fi, as well as regionally inspired meals prepared by award-winning chefs.
On-board its modern and efficient fleet of 271 aircraft, Emirates offers award-winning comfort and service, delivered by friendly cabin crew representing over 130 nationalities.
On the ground, Emirates connects millions of people each year through its other operations including Emirates Holidays, its destination marketing arm, and tour operator Arabian Adventures.
Based in Dubai, Emirates is one of the world's most recognised airline brands through its support of premier sports and cultural events.
Since 2012, Emirates has been inspiring travel and facilitating trade between Zambia and Zimbabwe and the world.
Its daily flights from Lusaka and Harare to Dubai connect to 159 destinations in 85 countries/territories. Exports carried out of Lusaka and Harare include fresh flowers, fruit, vegetables and copper mining industry by-products.
Exports from Harare to Dubai went up significantly, with more than 2 000 tonnes of cargo having been moved between the two cities in the past year through the Emirates Airlines' SkyCargo.