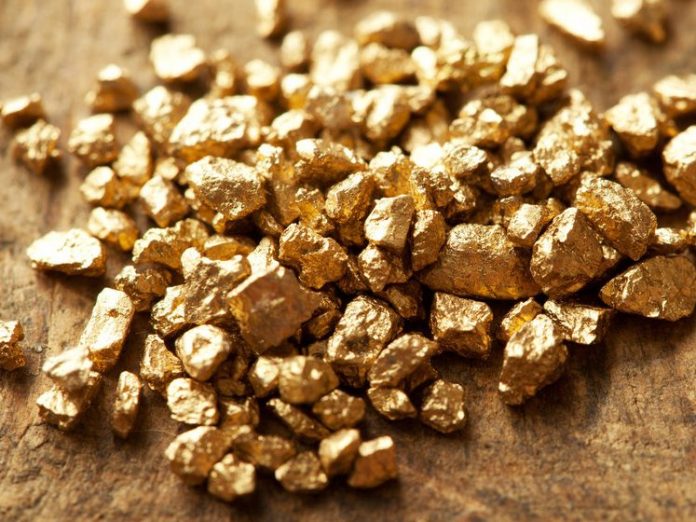 Simba Rushwaya
Zimbabwe's gold deliveries to the Fidelity Printers and Refiners went up by 76.61% in the month of May with more than 9 000 kilograms delivered this year.
Figures released by the Chamber of Mines recently showed the upsurge in the delivery of the mineral after 1 464 kilograms were sold at Fidelity in April compared to 2 016kgs in May.
To date 9 202kgs have been delivered to the flagship buyers of the mineral since the begging of the year as the figures continue to fluctuate.
The month of January remains the highest when 2 548kgs were recorded, but the figure plummeted in February (1 403kgs), while in March, Fidelity received significant deliveries of 1 771kgs.
Ravaging global pandemic of Coronavirus has been blamed on the lukewarm deliveries after countries introduced lockdowns that severely affected economies around the globe.
In Zimbabwe, mining revenues fell after the lockdown started in March and some companies have not been able to export their minerals because of the closed borders as countries try to contain the spread of the virus which has claimed millions of lives. تحميل لعبة بوكر اون لاين
The country's highest forex earner's earnings fell 28 percent to US$946m in 2019 from US$1.33bn in 2018.
The decline comes after the second largest forex earner, tobacco, also made a subdued performance during the past year, leaving Zimbabwe on the edge of economic impulsion due to the rising demand for forex in the economy. مباريات يورو 2023
The development comes at a time when the country is grappling with forex shortages and fuel shortages, power outages and looming drought. اسرار رمي النرد
The Reserve Bank of Zimbabwe (RBZ) figures show that gold deliveries fell 16 percent to 27.6 tonnes in 2019 from 33.2 tonnes in 2018.
"Gold export earnings for 2019 fell 28% to US$946m from US$1.3bn in 2018 due to suspected smuggling, fuel shortages and lack of technology. From the 27.6 tonnes, small scale miners managed 17.4 tonnes against primary producers who managed 10.2 tonnes," RBZ is quoted saying.
Despite the fall in cumulative gold deliveries, the yellow metal recorded an increase of 30 percent to 1.84 tonnes in November 2019 from 1.41 tonnes during the same period in 2018.
That was the second month in 2019 to record an increase from the previous year month on month comparison.
In December 2019, the yellow metal was up 72 percent to 2.77 tonnes from 1.6 tonnes during the same period the previous year.
Zimbabwe is targeting 100 tonnes of gold per year by 2023, a figure which is expected to help the sector to earn US$12bn yearly and only if forex retention threshold, fundamentals and funding issues are addressed.
Gold is expected to lead the charge by contributing US$4bn export earnings by 2023.