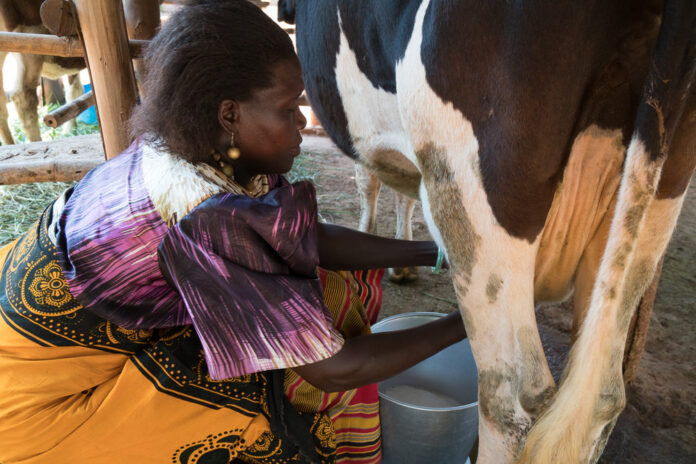 Talkmore Gandiwa
HARARE – Heavy rains weighed down milk production in January with the figures from the Ministry of Agricultural showing a 2.22% drop to 8.1 million liters from 8.3 million litres recorded in December. However, year-on-year production increased by 10.13%.
According to figures from the Dairy Services Department in the Ministry of Agriculture,  intake by processors dipped 0.34% to 7.53million litres while recording a 13.19% increase from January 2022.  Retail milk was down by 20.6% as compared to the previous month and 17% lower as compared to January last year.
In an interview, Agriculture, Mechanisation and Irrigation Development Ministry's chief dairy officer Tendai Marecha said milk production always slows down in the rain season. "The rains affect the milk production every year despite that there is more or less. This year we expect 20% growth in milk production."
Marecha also the sector is expected to produce 108 million litres by year end driven by improved yield growth owing to the optimisation of milk production systems, better animal health, improved efficiencies in feeding, as well as better genetics.
The current dairy herd stands at 39 000 with 19 000 milking cows and is expected to grow significantly by 2025 in line with the implementation of the government's Livestock Growth Plan. The national target for milking cows to meet and exceed requirements is 32 000.Average production per cow per day currently stands at 13 litres. The smallholder dairy sector still contributes about 4% of national milk production.