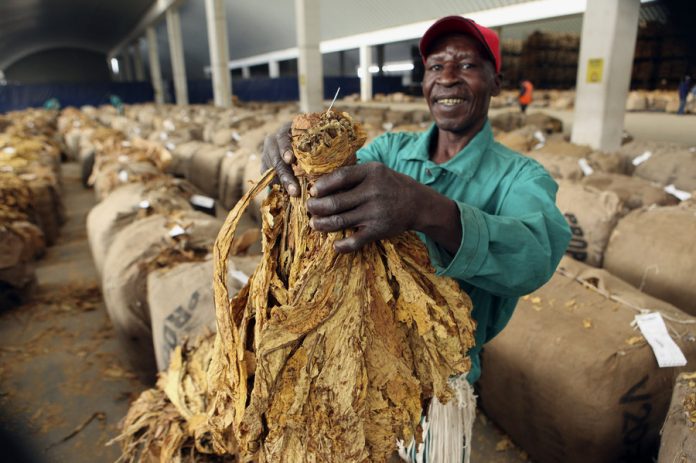 HARARE – At least 26.4 million kilograms of tobacco worth US$59m have been sold so far since the start of tobacco selling season, statistics from the industry regulator show. The sales figure is 278.27% higher than US$15.6m from 8.8 million kilograms realised the same period last year.
The Tobacco Industry and Marketing Board (TIMB) said that 97.27% of mass sold was from contract floors with auction floored contributing just 734 706 kilograms. In terms of value auction floors contributedUS$1.5m with 97.79% coming from contract floors.
The average price at both auction and contract floors stood at US$2.24 per kg which is 26.21% higher than in the 2019 marketing season. The crop has so far fetched a highest price of US$6.60 per kg while the lowest has been US 010 cents per kg.
Rejected bale percentage fell 57.11% to 3.13% from 7.29% recorded in the same period last year. Contract floors had a bale rejection percentage of 2.70% whilst auction floors rejected 15.61 of the bales on sale in the period.
The bulk of the tobacco has been exported to China with the rest going to South Africa, Belgium, the United Arab Emirates, Indonesia, Sudan and Russia.
This year tobacco was grown under two extremes of weather characterised by delayed rains and prolonged drought.
Traditionally, the opening of tobacco auction floors leads to improved foreign exchange inflows in the country buyers scramble to purchase the crop at the same time bringing in the much needed foreign currency.