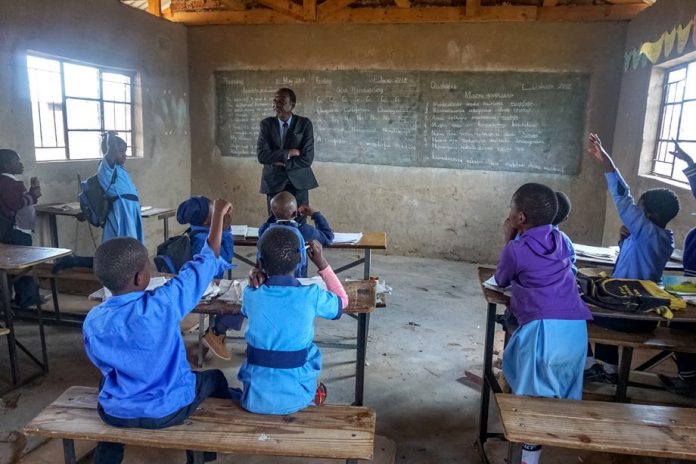 Shamiso Ngwena
Government has announced a three-phased school calendar that would see pupils enjoying just 17 days of holidays before they resume classes in January next year.
Schools were closed in March this year as a precautionary measure against the spread of the COVID-19 virus which evolved into a global pandemic claiming more than a million lives worldwide.
In a statement, Primary and Secondary Education secretary Mrs Tumisang Thabela said schools would open in three phases. اللاعب ايدين هازارد
Phase one has already seen pupils sitting for their Zimbabwe Schools Examination Council tests, that is, Grade 7, Ordinary and Advanced levels resuming classes on Monday this week. قنوات بي اوت سبورت
"Phase Two – Grade 6, Form 3 and 5 – Monday 26 October 2020. Phase Three – Grade ECD A, B, 1, 2, 3, 4 and 5, Forms 1 and 2, Monday 9 November 2020. Exit weekends none. Ends Friday 18 December 2020. Vacation 17 days."
Thabela said the Phase 1 classes would spend 60 days in school with pupils in the Phase 2 category spending 40 days in school while those in the final phase attending school for 30 days.
She said the first term in 2021 would begin on January 4 next year with pupils spending the shortest holidays between classes.
Schools opened this year on January 14 with children spending just 50 days in class before the enforced closure due to the coronavirus.
Meanwhile, schools opened with teachers boycotting classes citing incapacitation with staff on administrative duties being forced to take children through their lessons. دومنه اون لاين
However, government countered with Primary and Secondary Education minister Cain Mathema announcing that they had put 10 000 trained but unemployed graduate teachers on standby to take over classes if teachers fail to report for work.