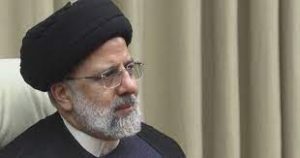 Harare- President of the Islamic Republic of Iran, H.E Dr. Seyyed Ebrahim Raisi is expected to jet into Zimbabwe tomorrow morning
The Iranian President is Visiting Africa for the first time on an official invitation by his Kenyan, Ugandan, and Zimbabwean counterparts with the purpose of diversifying Iran's Export markets and promoting trade cooperation with foreign countries
In a press release by the Zimbabwean Ministry of Foreign Affairs and International Trade, President Raise is expected to sign several MoUs with President Dr. Emmerson Dambudzo Mnangagwa
"During the state visit, H.E dr Raisi is scheduled to hold bilateral discussions with his counterpart President Mnangagwa. During the visit, several MoUs are expected to be signed as the two nations deepen their ties" reads the communique
The areas of interest are not clearly stated
After taking office in August 2021, Raisi adopted a new foreign policy oriented towards neighbors, Muslim states, Asian countries and the members of the Non-Aligned Movement.
In comments in January 2022, Raisi denounced the objectives and interests that the West pursues in Africa, expressing Iran's support for African nations' independence, development, and welfare.
Describing plans to establish and strengthen relations with the African states as a priority in Iran's foreign policy, he said Iran seeks to enhance relations with African countries in all fields.