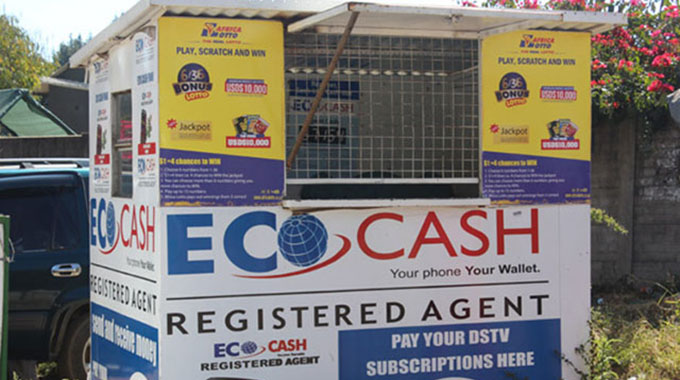 HARARE – Financial technology firm Ecocash Holdings recorded significant uptake of its various USD products in the three months to May as customers gravitated towards these products to hedge against inflation amid Zimbabwe dollar devaluation.
In its Q1 trading update, the group said its flagship business unit, the Ecocash mobile money platform, registered an eightfold growth in transaction volume on its USD Wallet during the quarter.
On the digital banking side, FCA accounts grew by 56% compared to the same quarter in the prior year as VISA Card volumes also improved 59%.
The insurance unit saw its life insurance subsidiary grow in USD policies from 3% in Q1 2023 to 56% in the quarter under review.
"We launched new features during the quarter, including 3D Secure Payments allowing secure and seamless USD payments for online internet transactions through the EcoCash MasterCard debit card, which has been well received by our customers," the group said.
EcoCash launched the USD service which allows customers to send and receive US dollars anywhere across the country, back in April last year after the realisation that the economy was largely re-dollarizing but service performance was initially sluggish. The group has however been widely affected by suboptimal transaction limits in ZWL as authorities attempted to manage money supply in the economy. Resultantly, the group suffered a 50% drop in profit for the year ended February 2023 of $954 million from $1.9 billion prior year.
Despite this, the local currency (ZWL) wallet has continued to support government efforts to promote ZWL transactions as it continues to dominate mobile money market share.
Nevertheless, with the group gravitating towards more USD offerings, this has led to a growing loan book with a positive effect on interest income revenue contribution from 20% prior year to the current quarter's contribution of 29%.
The quarter saw the launch of a smart solution called Asset Track, which allows businesses and individuals to remotely track their electronic assets.
"The Internet-of-Things (IoT)-enabled innovative solution shows a deliberate investment in improving our existing product offering, with the introduction of advanced features aimed at better user experiences."
The group intends to raise capital to settle debentures through a Renounceable Rights Offer issue of US$30.3 million. This is to redeem the outstanding debentures issued six years ago to settle external loans.
A debenture is a long-term loan that a corporate or government raises from the public for capital requirements not secured by collateral.
The debentures arise from a US$128 million capital raise exercise in 2017, about half of which were debentures, as the company sought to mobilise the foreign currency needed to settle external loans.
Econet secured foreign loans totaling roughly US$460 million between 2012 and 2014 to fund network expansion and settle past-due debt commitments.
The transaction underwriters, Econet Global Limited, served as the guarantors of the foreign debt, which had a value of US$128.19 million.
Creditors that were meant to be paid from the proceeds of the rights issue and debenture instrument included Ericsson, Industrial Development Corporation (IDC) of South Africa, African Export-Import Bank and China Development Bank.
At the time of the rights offer in 2020, Econet Wireless Zimbabwe offered, on a voluntary basis, early redemption of the capital and accumulated interest on debentures issued in March 2017.