Former Zimbabwe Republic Police CID detective, Jaison Muvevi, who is alleged to have killed three people in Wedza last week, was further detained by the Zimbabwe Republic Police (ZRP), for him to make indications on how he allegedly committed the crime.
Muvevi is expected to come back at the courts on the 20th of January 2023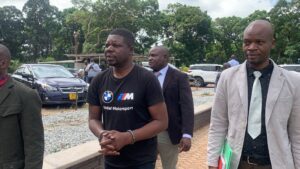 Investigating Officer, Pisai Chikara asked for more time with the suspect, stating that they intend to take him to Wedza for further investigations before he can be charged.
Muvevi briefly appeared before Harare magistrate, Dennis Mangosi protesting going back into the hands of the police as he feared being tortured by his former work collegues as they hung him up all night.
"I didn't sleep at all," he said after the magistrate asked him if he had any complaints against the police. The police officers I was handed over to added extra handcuffs and hung me from a bar so I did not sleep at all," he said.
His lawyer, Samson Dzingira later showed up insisting that his client should be sent to remand prison and not back into police custody accusing them of trying to force his client to confess.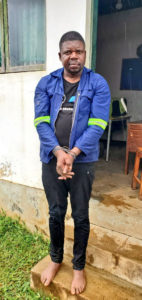 "The State is trying to indirectly solicit for a confession from the accused by asking him to make indications," said Dzingira.
"The submission that they can only craft a charge after the indications does not hold any water…the question is why did they arrest him in the first place.I would move that the form 242 be crafted in a day and the accused be placed on remand while in the custody of prisons, added Dzingira.
"If they want him for interviews, they can still do so with him coming from jail.Since the 24 hour period expires tomorrow (Thursday), the warrant for further detention should be refused and the accused be placed on remand on a form 242  tomorrow," said the lawyer Dzingira.
The magistrate ruled no prejudice would be suffered if Muvevi goes back to the police.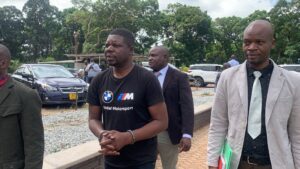 Muvevi is alleged to have shot dead an apostolic sect prophet before fatally shooting Officer in Charge of Wedza police station, Inspector Maxwell Hove (43) and a bar tender.
ZRP has identified the other two victims as Crispen Mubvana (62) and Munashe Mujanhi (20).
Muvevi also injured one Detective Constable Tendai Mugova.
He then fled to Mozambique after attempting to kill one Raphael Nyahwema at Mutare Boys High School .
The former cop was apprehended by civilians who handed him over to the neighbouring country's police before his deportation