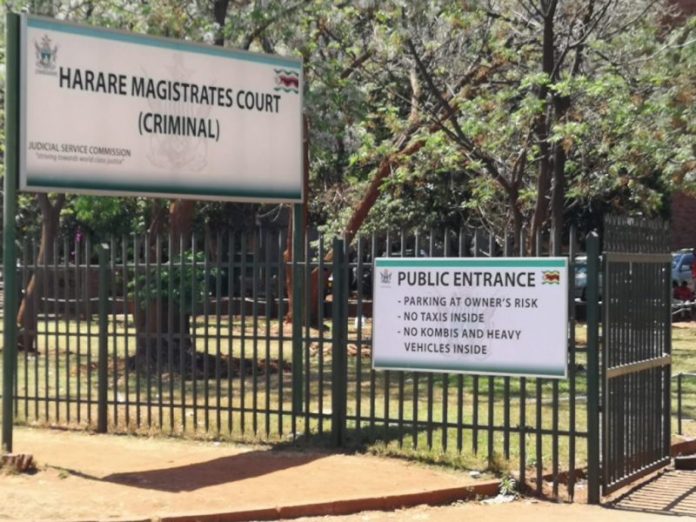 Harare- A Zanu PF member has appeared before a Harare magistrate facing allegation of human trafficking and assisting eight Pakistanis enter the country illegally.
The Mashonaland West provincial member Pax Muringazuva appeared before Denis Mangosi and was remanded out of custody on ZWL$300 000 bail with stringent conditions.
The state alleged that harbored eight Pakistan nationals at his Mabelreign house in Harare with intent to traffic them to South Africa.
The Pakistans had 30-day holiday VISAs, according to the State.
Farukh Dilawar, Tahir Azeem, Sikandar Zulqarnain, Muhammad Tahir, Muhammad Fayaz, Muhammad Arham Asif, Muhammad Ali Ghazi and Muhammad Waqas Ali are the eight that Muringazuva allegedly haboured at his house with intent to traffic them to South Africa.
"On period to the prosecutor unknown but during period extending from November 2022 to 16 January 2023 the accused person acting in connivance with others who are still at large and believed to be in Pakistan, hatched a plan to assist eight Pakistan nationals to fraudulently acquire Zimbabwean holiday visas," read part of the state papers.
"On 16 January 2023 at around 1030 hours the eight Pakistan nationals arrived at Robert Gabriel Mugabe International Airport aboard Qatar Airways QR 611 and Ethiopian Airways Flight number ET873. They went on to state that the accused person was their host on their declaration forms. The eight Pakistan nationals were handed 30 days holiday visas basing on the information on the forged visa approval letters. On the same date at around 1400 hours, the accused person was arrested at house number 19 Dorchester, Mabelreign, Harare whilst he was hosting them. Accused assisted these people to illegally remain in Zimbabwe," the state told the court.
They separately appeared in court facing allegations of violating the Immigration Act and will be back on Thursday for bail applications.
It is alleged that Muringazuva facilitated the travel for the Pakistan nationals and collected them from the Robert Mugabe International Airport and took them to his house in Harare.
He also faces a charge of being part of an international syndicate that traffics human beings.
"He is transnational part of an organized transnational criminal syndicate in victims of transnational organized crime wherein he facilitated the transportation of victims of trafficking in persons," the state alleged.
"On 16 January 2023 the accused acting in connivance with his accomplices domiciled in Pakistan and South Africa illegally transported eights victims from Pakistan to Zimbabwe with the intention of further transporting them to South Africa for exploitation," the court papers alleged.
Police reacted to the information and found the eight Pakistan nationals leading to the arrest of Muringazuva.
"The eight Pakistan nationals were crowded in a single room in a cottage at the accused person's house. All the eight Pakistan's freedom of movement were restricted and none of them has any money for upkeep and normal survival"