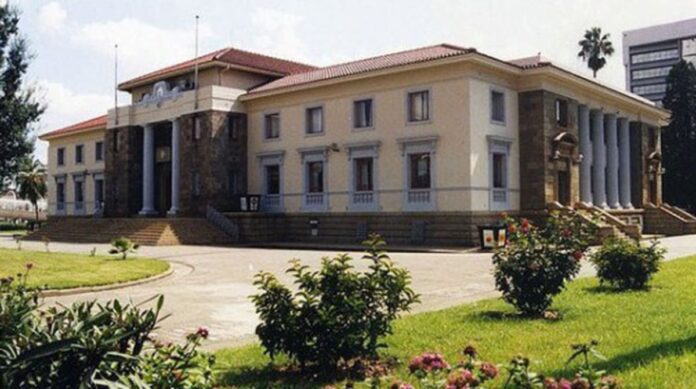 Nhau Mangirazi
The Zimbabwe National Organizations of Residents Associations Trust has applauded the newly enacted Freedom of Information Act as a positive move for social cohesion amid the country's economic challenges.
The Freedom of Information Act replaced Access to Information and Protection of Privacy Act.
In an interview, ZNOART's Mashonaland West provincial chairperson Liberty Chitiya said the Act will help rebuild trust between public institutions and general citizens.
"We applaud government for acknowledging the realities and benefits of decentralization to all residents in the country. Enactment of Freedom of Information Act is progressive, commendable and welcome development of our nation.
"Some councils and municipalities are failing to be transparent on devolution projects. The law is coming on the backdrop of increased clarion calls for devolution which are hinged upon the constitution of Zimbabwe," he said.
Chitiya said as public organization that believes in accountability, they are geared to use the new law to fully lobby for devolution of urban residents concerns such as best service provision and access to water as a human right.
"We will be lobbying for establishment of residents fora to express their concerns with service providers in open discussions that takes everyone aboard on issues that affect them as citizens," he said.
Chitiya said although transparency should be part of how councils float and award tenders meant to improve service delivery, reality on the ground shows a different scenario.
"The so called transparency on tenders of services delivery equipment is not visible to residents who feel shortchanged without explanation on such shortcomings," he said.
Chitiya bemoaned the COVID-19 pandemic that has "disengaged" residents who are failing to attend full council meetings.
"Two things emerge, firstly, residents need to participate in processes to enhance transparency, be able to critique council processes and participate in decision making which affects their daily lives.
"Secondly, there is the need for councils to engage residents in other ways especially in these trying times of COVID where minimum human meetings is minimal. In the end, transparency has become relative but as ZNOART we fight in the resident's corner because no town or city can say that they are using 70 percent of their revenue towards salaries and having 30 percent towards service delivery.
"As ZNOART, we demand transparent use of service levies so that services reach the rate payers according to the 30:70 rule. Most towns and cities lack strong engagement with its ratepayers, resulting in non-transparent use of revenue,'' he said.
The Freedom of Information Act was launched during a virtual meeting last week.
The programme was implemented by Tag a Life International (TaLi) and supported by Fojo Media Institute, International Media Support with funding from Swedish Embassy in Zimbabwe.
Information, Publicity and Broadcasting Services Minister Monica Mutsvangwa challenged ordinary citizens to take advantage of the new law that was signed late last year.
"The new law provides for the obligation on entities to have a written information disclosure policy. The law also provides for the provision of information in a language requested by the applicant.
"These practical provisions if well-resourced and are made know to the citizens and journalists, will ensure that citizens enjoy their constitutional freedoms and rights to information, and freedom of expression," she said.
TaLi director, Nyaradzai Mashayamombe said right to information is critical to the general public.
"The act empowers citizens on their right to information," she said.
Mashayamombe said Zimbabwean citizens including women, girls and the vulnerable have a right to understand how council uses public resources without hindrance.
She said the act helps in the right of access to information in accordance with the constitution to establish voluntary and mandatory mechanisms giving effect to the rights.
"This Act is there to promote transparency, accountability and effective governance by taking any steps necessary to educate or inform the public of their rights in terms of the act.
"It ensures that appropriate assistance is afforded to members of the public seeking to exercise their right of access to information in order to facilitate the exercise of the right," she said.
ZNOART is centered on representing and promoting the interests of all residents in Zimbabwe.
It also advocates for equal opportunities, aspirations and rights of all classes of residents thereby seeking to improve conditions of residents in towns and districts.
The Trust aims at working in partnership with councils, associations and other agencies to lobby for participation in the making of policies directly and indirectly.
ZNOART membership is across Zimbabwe including urban, municipalities and local authorities.