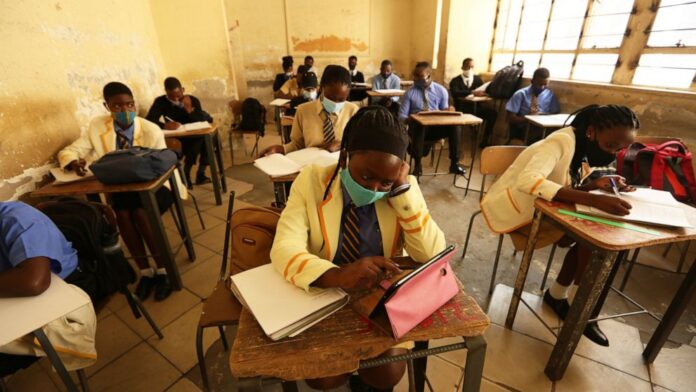 Donald Chakamanga
Teachers unions in Zimbabwe have declared incapacitation notifying government authorities that they are unable to report for duty at their respective workstations.
The unions indicate that their salaries are far below the poverty datum line as enunciated by the Council of Zimbabwe and Zimbabwe Statistical Agency.
The educators are demanding a return to their 2018 salary of US$540 but now projected at US$670 due to inflation.
The teachers have, according to the information at hand, declared that theirwelfare remains a pipedream with no lasting solution in sight.
Zimbabwe National Educators' Union (ZINEU) secretary general Charles Chinosengwa said educators' zeal to execute their professional duties was dented due to poor remuneration.
"Our efforts to report to work are simply hindered by poor salaries and unattractive working conditions," he said.
Members of the Teachers Union of Zimbabwe (TUZ), Amalgamated Rural Teachers Union of Zimbabwe (ARTUZ), Zimbabwe Teachers Association (ZIMTA) and Progressive Teachers Union of Zimbabwe (PTUZ) have also declared incapacitation.
The declarations have been submitted to the Ministry of Primary and Secondary Education, Ministry of Public Service, Labour and Social Services and Ministry of Finance and Economic Development.
TUZ Secretary General, Rengani Phiri, said government should admit that the economy has dollarized hence there was an urgent need for intervention by authorities to pay salaries in foreign currency. رابونا
Most teachers interviewed mention that they cannot report for duty because they cannot fund their daily family upkeep, cannot commute daily to and from their workplaces while rural teachers cannot afford bus fare to their rural workstations. العاب تربح منها فلوس
The teachers also revealed that they cannot pay school fees for their children even at schools they teach while they have over-borrowed from microfinances, banks and other loan sharks. اسرار الروليت
The teachers also said they can no longer afford to pay rent and other bills while also cannot afford to look after their old parents as the norm in African Culture where the extended family is crucial in keeping the social fabric intact.