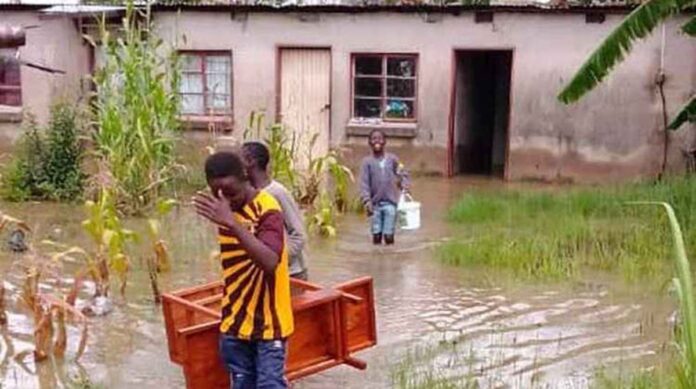 George Sawrei/Rutendo Beta
Illegal and unplanned residential stands have consumed and destroyed more than 50% of Harare's wetland area between 2008 and 2019, environmentalists said this morning.
The activists also accused government, City of Harare and the Environment Management Agency of working in cahoots with private sector, state developers and development consultants to facilitate continued construction on wetland areas.
Addressing the media in Harare, Dr Rob Cunliffe a member of the Harare Wetlands Trust, said Zimbabwe's capital city had lost 18 500 hectares of the wetlands to residential areas.
He said these areas needed to be preserved as they regularise and support high level of bio diversity although they have been converted into residential stands with detrimental consequences for the future. He further revealed that the prolonged water crisis has forced many residents to use groundwater which is leading to declining water levels across the city.
According to the HWT analysis, the City of Harare, Ministry of Local Government and Public Works, Ministry of Environment, Climate, Tourism and Hospitality Industry and EMA were responsible for the conversion of the headwater wetlands to individual and public use.
"Many developments proceed without necessary authorisations; permits are often issued without following due procedures and regularized later. The loopholes in legislation are exploited to enable issuing of environmental and development permits; and in cases where permits are declined, these decisions are frequently overturned through appeal to the Minister," he said.
"An analysis of Google Earth imagery over 2019-2021 reveals development activities being carried out on over 2000 different sites within the remaining extent of wetlands as mapped during early 2020."
He called on government to declare wetlands ecologically sensitive areas and prohibit issuing of any further Environmental Impact Assessment Certificates for such areas.
Cunliffe said there was also need for urgent need for restoration of wetlands to their natural state and managing them for water provisioning.
People who built on flood-prone areas should be relocated as Cunliffe called for the development of a best practice model that enables the relocation of such settlements to alternative spaces.
"The use of financial incentives to encourage voluntary relocation from wetlands could be explored," he said.
Meanwhile, HET chief executive Julia Pierin said there was need to safeguard the remaining wetlands in Harare adding that they are an essential natural infrastructure, which plays a key role in the delivery of clean water.