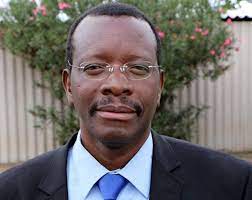 Staff Writer
Calls for government to take drastic measures in combating the spread of coronavirus are growing louder as the national recovery rate continues to decline.
The national recovery rate from COVID-19 cases has dropped to below 80 percent.
According to statistics released on Wednesday, June 30 2021, Zimbabwe recorded 1 331 new cases of the virus.
A total of 28 fatalities were recorded during the same day while the seven-day rolling average for new cases rose to 912 from 831 on Tuesday this week.
The same information from the Ministry of Health and Child Care also indicated that that 363 people were hospitalized because of the virus.
There were 58 new admissions recorded on the day while 70 cases were asymptomatic with mild to moderate cases at 234, severe (48) and 11 cases in Intensive Care Units.
However, the same statement noted that Zimbabwe recorded 798 new recoveries.
The nation recovery rate stood at 78 percent while the number of active cases rose to 8 954.
In an interview, health expert Professor Solwayo Ngwenya, who is also the acting chief executive officer at Bulawayo's Mpilo Central Hospital, said the declining recovery rate shows that more people are dying from the COVID-19 virus.
"It (recovery rate) is falling as the virus sweeps across the land and killing in the process. It will likely continue to fall until drastic measures are taken to arrest the dire situation," he said.
Zimbabwe had recorded 49 864 cases of COVID-19 while 39 121 people have recovered after contracting the virus as at June 30 this year.
The pandemic has, however, claimed 1 789 lives since the first case was recorded in March last year.
The country is also on a Level 4 National Lockdown with authorities banning intercity travel while reducing working hours for all industries.
Business are opening between 8am to 3pm while a general curfew from 6;30pm to 6am has also been imposed across the country.
Several towns and centres in Mashonaland West, Mashonaland East, Mashonaland Central, Masvingo and the Midlands provinces have been identified as COVID-19 hotspots.