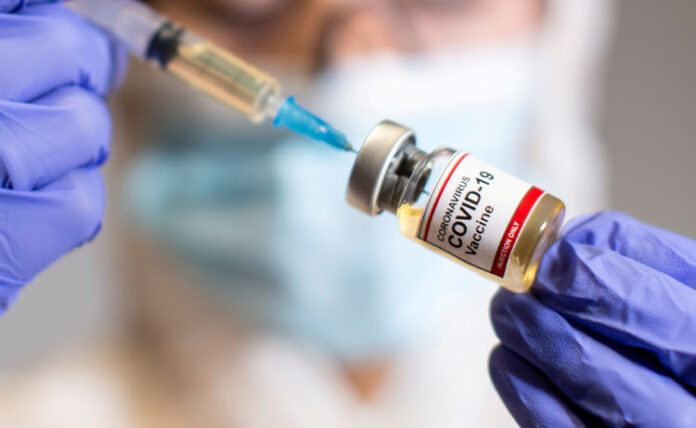 Staff Reporter
Russian diamond producer Alrosa PJSC will donate the Sputnik V coronavirus vaccines to Zimbabwe's vaccination programmes.
Responding to questions from Bloomberg, Alrosa chief executive Sergey Ivanov confirmed that the vaccines would be delivered to Zimbabwe in a programme also targeted at Angola's inoculation programs.
"We intend to provide dozens of thousands of vaccines to each of these countries upon their availability for exports," Ivanov said without specifying the amount of vaccines that will be given to the two African nations.
Zimbabwe has already acquired 800 000 vaccines dosages from China. how much ivermectin do you give a pig
Alrosa has operations in both Angola and Zimbabwe.
It will supply the vaccines once emergency-use authorization for the Sputnik V vaccine is granted. cattle pour on ivermectin on humans اسماء الدومنه
"Allowing for time needed to produce the vaccine, we expect first shipments to start from the second half of March," Ivanov said.
The coronavirus pandemic hasn't altered Alrosa's perspective on Zimbabwe's diamond-mining prospects and the company intends to "accelerate its activities" there, Ivanov said.
Alrosa Zimbabwe, which holds 25 prospecting concessions, expects to receive another "15 by late February to early March," he said.
The Sputnik V vaccine, once scorned by the West, has now been approved for use in at least 20 countries and shown to rival U.S. and European Union-produced shots with an efficacy of 92 percent.
Information, Information and Broadcasting Services minister Monica Mutsvangwa earlier this week announced that 200 000 doses of COVID-19 vaccines would arrive in Zimbabwe on Monday.
There are also talks, according to Bloomberg, for the acquisition of more doses.
China has donated 200,000 of its Sinopharm vaccines while government has bought 600,000 more.
President Mnangagwa on Thursday this week said normalcy in Zimbabwe will only be achieved when most Zimbabwean have been vaccinated against the COVID-19 virus.
"Life can only return to normality once the majority of Zimbabweans have been vaccinated. oonoo This is the ultimate goal," he said. ivermectin toxicity turtles
The President also expressed his gratitude to China and Russia for donating COVID-19 vaccines to Zimbabwe. اماكن بيع العاب بينجو
The virus has so far killed 1 364 people in Zimbabwe while the country has recorded 34 864 cases of the coronavirus.