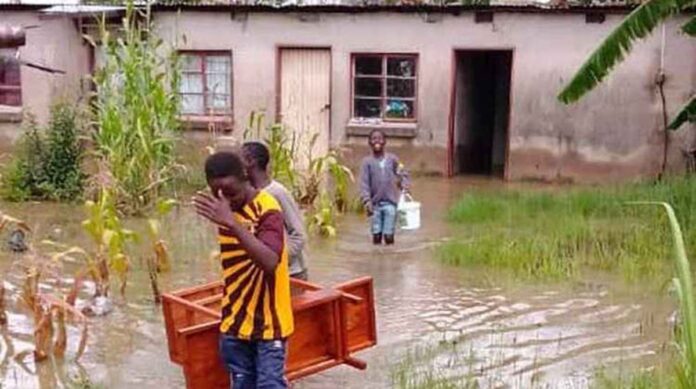 Staff Writer
Government is set to unleashe teams led by Cabinet ministers to visit irregular settlements established by housing co-operatives as government moves to regularised the areas with those eligible for relocation receiving necessary support.
At least 30 000 families staying in wetlands, dysfunctional and irregular settlements are also set to be relocate.
The programme will include the participation of private companies and covers the production of the National Wetlands Masterplan, streamlining the operations of housing cooperatives and the rehabilitation of damaged roads.
Addressing a post-Cabinet media briefing in Harare, Information, Publicity and Broadcasting Services Minister Monica Mutsvangwa the number of families residing in wetlands or in dysfunctional and irregular settlements which are in need of alternative accommodation stands at 31 257.
"Verification of affected households is ongoing. ivermectina 6mg bula In the meantime, the provision of relief to distressed households in areas prone to flooding is underway, while the identification of safe places in all Provinces is being carried out," she said.
Government, Minister Mutsvangwa said, is also streamlining the operations of housing cooperatives.
"It is advised that any settlements established by these entities which are irregular and dysfunctional will be removed or regularized in terms of the set criteria under the relevant statutes, with those eligible for relocation receiving the necessary support.
"Profiling of the cooperatives should bring out the land barons and other illegal cooperatives which should be deregistered, while viable cooperatives will be strengthened and supported," she said.
Teams led by ministers will embark on assessment visits of settlement and road rehabilitation projects to verify their status in all provinces in order to ensure timely delivery.
"It will be recalled that the settlement project includes the development of blocks of flats by Government to house huge numbers of relocated households at Dzivarasekwa, and at Highfield (Harare) and Senga (Gweru) Messengers' Camps," she said.
Minister Mutsvangwa said the ground-clearance of the construction area for the building of four blocks at Dzivarasekwa was done while procurement of construction materials was underway, with actual construction set to start this month.
Additional 40 blocks approved by Cabinet for construction at Dzivararsekwa will be completed this year.
On the Messengers' Camps projects, Minister Mutsvangwa said Government plans to construct 15 blocks of flats with 240 housing units on the available open spaces at the Highfield Messengers' Camp. is ivermectin over the counter or prescription
"The first phase entails construction of two blocks of flats with 32 housing units to accommodate the first group of households residing in existing units. The second phase will entail the construction of a further two blocks.
"On the other hand, the redevelopment of Senga Messengers' Camp will create 13 blocks of four-storey flats with a total of 208 household units. The additional funds required to ensure that the Dzivarasekwa, Highfield and Senga Messengers' Camps projects are completed this year will be provided by Treasury."
She said regularisation of Garikai/Hlalani Kuhle Settlements through provision of on-site and off-site infrastructure by government was a top priority as they constitute a significant portion of the category of settlements with approved plans.
"Regarding private sector participation in the settlements construction projects, the following sites have been identified for piloting of the public private-sector partnership: Gimboki South (Mutare); Cowdray Park (Bulawayo); Hatcliffe North (Harare); Southlea Park (Harare South); and Caledonia (Goromonzi).
"Bids for expressions of interest for the regularisation and sanitisation of dysfunctional settlements were invited from the private sector and adjudication of submitted bids was completed on 30 April, 2021. securom failed to initialize nba 2k14 Materials and labour are now being mobilised and construction is expected to start in earnest around mid-May 2021."
Meanwhile, the Emergency Road Rehabilitation Programme 2 has also seen the construction of the Karanda Bridge in Mashonaland Central, construction of the Monte Casino Bridge (Mashonaland East) and surfacing of five kilometers along the Chivi-Mhandamabwe-Tugwi Road (Masvingo).
Under the programme another 10km stretch from Chivakanenyama to Zvipani along the Karoi-Binga Road (Mashonaland West) was also constructed.
In Harare, the rehabilitation of Boshoff Drive and Chikurubi Prison Access was completed, while a cumulative 35km of the Kwekwe-Mvuma Road (Midlands) have been re-gravelled and 15 km graded.
In Bulawayo, a stretch of Fife Street in the Central Business District (CBD) was resealed and project scoping for the rehabilitation of Masiyapambili Road is underway.