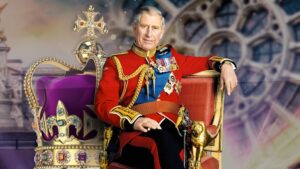 Rutendo Maraire
A UK based NGO is pleading with Britain to withdraw its invitation of President Emmerson Mnangagwa to the Coronation of the British king due to allegations of human rights abuse and failure to obey the rule of law.
The American Association of Petroleum Geologists (AAPG) says Mnangagwa had failed to respect the rule of law in his country and his administration was corrupt.
This comes as the country has witnessed an increase in politically motivated violence and human rights abuses targeting opposition members.
"Independent sources including Amnesty International, Human Rights and Reporters Without Borders are recording rising levels of political repression, arbitrary and politically motivated arrests of elected opposition party members and intimidation of the press," wrote AAPG Chairperson, MP Nav Mishra in a petition to the UK government.
In a letter, the group said the Coronation invitation will be used by t Mnangagwa to hood wick Zimbabweans that the UK government endorses his administration and tolerate the alleged human rights violations.
 "This month on April 6th, Amnesty International shared a statement on the conviction of opposition party spokesperson, Fadzai Mahere saying that the incident is a travesty of justice as it is based on a law that is no longer existent in Zimbabwe and applied to silence dissent," he said.
The group chair stated that already, the year 2023 has witnessed heightened tension due to the expected harmonised elections.
Mishra said the continued detention of Citizens Coalition for Change (CCC) deputy chairperson Job Sikhala was an example of human right abuse which the UK government should not be associated with.
He also listed the 27 February 2022 incident where a CCC rally was attacked in Kwekwe resulting in the death of Mboneni Ncube as examples of how the Mnangagwa's administration was superintending on human rights abuse.
He also recently said the President's Office of Communication Twitter account has been issuing direct threats after prominent Human Rights and Pro-Democracy advocate Makomborero Haruzivishe had a menacing tweet directed at him following his attendance at a House of Lords debate in January.