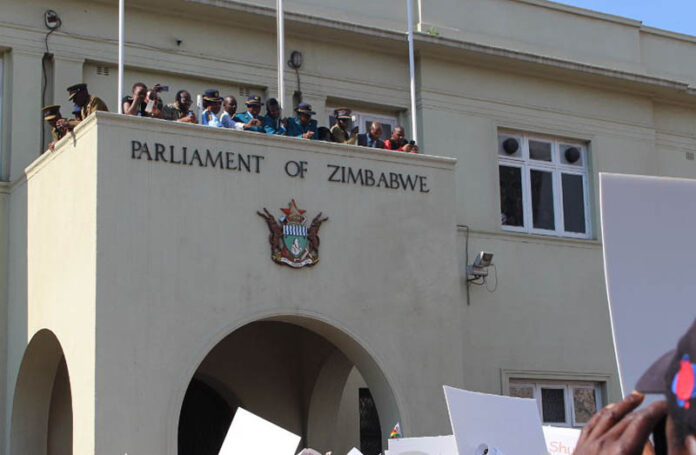 HARARE – Treasury has lowered the charge on cash withdrawals on amounts above US$1 000 to 1% following pressure from legislators.
In May President Mnangagwa announced a raft of measures that were meant to defend the ailing local currency (ZWL) which included a 2% tax on cash withdrawals on foreign currency above US$ 1000 from 0.5%. To add to this, a differential taxation system for the Intermediated Money Transfer Tax (IMTT) on electronic foreign currency was set at 4% compared to 2% on ZWL electronic transactions.
Finance and Economic Development Minister Mthuli Ncube this week succumbed to pressure from legislators who reckoned the 2% charge on cash withdrawals above US$ 1000 as exorbitant thereby trimming it by a percentage point to lure depositors.
Among other interventions to lessen the tax burden on transacting was the upward review of the tax exemption threshold on the 2% IMTT on ZWL transactions to $ 4000 from ZW$ 1000. The tax free threshold was also raised to ZW$900 000 to ZW$600 000.
Legislators argued that the current bank charges on both cash withdrawals and electronic transactions were a deterrent to financial inclusion –a development that has led to the bulk of foreign currency increasingly circulating outside the formal banking channels. Nevertheless authorities concede that the charges on cash withdrawals on foreign currency are punitive but they are however meant to curb the scourge of currency speculation and not for revenue raise.
According to RBZ, banking sector profit for the H1-22 stood at ZW$ 181.25 billion from ZW$ 15.09 comparative period in 2021 which was largely spurred by non-interest income with fees and commissions contribution of 21.47% outstripping banks core business of interest income from loans and advances which contributed 18%.
Government has in recent times opted for moral suasion and competition among banks to dictate bank charges and this has clearly failed to offer competitive prices to lure depositors.
There has been widespread criticism of the multiple taxes on electronic transactions- mainly the IMTT which recently, the local industry body, Zimbabwe National Chamber of Commerce (ZNCC) called for its review citing that it was an additional cost to business. Listed retail giant OK Zimbabwe Limited in its trading update to June said the IMTT was weighing heavily on its profitability and had since engaged the government on the issue.
According to the tax collector, Zimra, the IMTT was the 5th biggest contributor to revenue in 2021 accounting for 9.64% of total taxes.