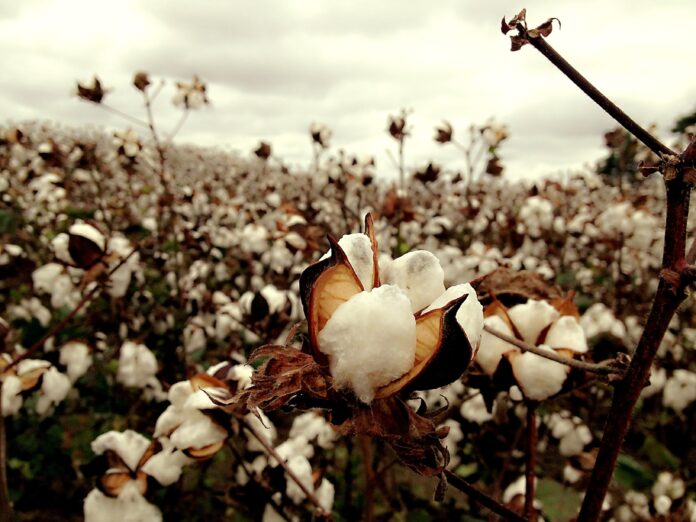 Takudzwa Musakasa
Treasury will release $500 million, every week to settle outstanding 2021 payments to cotton farmers. Cotton deliveries last year grew to 116,052 tonnes, up from 82,479 tonnes in 2020, contributed by government subsidies and greater farmer support, though had not been paid.
Cottco confirmed that it still owes about $1.5 billion to cotton farmers, and that the contribution by the state treasury will ensure that the outstanding payments are completed. The Treasury is committed to issue 500 million every week to the cotton company to clear the arrears and currently Cottco has received $1 billion towards the outstanding subsidy farmers.
The government has also stated that cotton growers will get a dual payment of US$30 for every 250 kg supplied to Cottco, with the remainder paid in local currency (ZWL), implying that farmers will earn US$ 0.12 per kg for each 250 kg bale of cotton, with the remainder paid in ZWL.
Meanwhile, cotton farmers in Gokwe are confident about a bountiful harvest, with the crop having reached the budding stage due to prompt input distribution and strong rainfall this summer cropping season.
According to Cottco, Gokwe North and Gokwe South districts produce approximately 52% of the country's cotton. "If these current favourable weather conditions continue, farmers will be smiling all the way to the bank as the crop appears a very good sign of being healthy." said Cottco.
The government committed last year to pay an additional 22 Zimbabwe dollars (20 US cents) per kg delivered by farmers as a subsidy payment, to ensure the viability of cotton farming.
In a trading update for the third quarter ending December 2021, said Jacqueline Dube, Cottco's acting company secretary, stated that outstanding payments to farmers would be made soon.
Cottco had a total intake of 116,052 MT (metric tonnes), compared to 82,479 MT in 2020. The firm's ginning timetable was hampered by power outages, with 93% of the seed cotton intake ginned by Dec. 31, 2021. Hand-picked cotton from Zimbabwe is in high demand, and the company's order book surpasses production quantities.
The late commencement of rains had led to planting delays for the 2021/22 farming season, with a sizable crop being planted 1-2 months later than typical. The maturity and fiber length of the production might be affected by the duration of the season and the available heat units. Cottco's ground personnel are collaborating with farmers to produce the greatest outcomes feasible under the conditions.
International cotton prices are at US$2.76 per kg with lint prices having reached a 10-year high in 2021, peaking at 119.2 US cents per ounce in November, compared to average prices of 56 US cents in 2020. Cotton is one of Zimbabwe's most important cash crops, contributing greatly to economic growth and better farmer lifestyles.