Staff Writer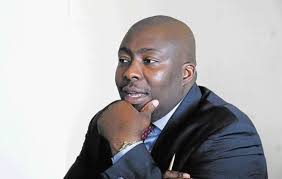 HARARE – Zanu PF is in panic mode following claims that the ruling party's former national commissar Saviour Kasukuwere is set to announce a challenge on the country's presidency.
Kasukuwere is among party members who were booted out following the ouster of the late former President Robert Mugabe in a military coup mid-November, 2017. He presents an alternative for disgruntled Zanu PF members and has been reportedly courted by NPF (a party created by former Zanu PF members who were booted out after Mugabe's removal from power) to lead them and challenge President Emmerson Mnangagwa in the 2023 elections.
Insiders said some party bigwigs felt Kasukuwere is still powerful and has the capacity to distabilise the ruling party structures from within, ahead of the general elections.
However,  impeccable sources say Kasukuwere is aware that he is nothing without Zanu PF and will try whatever means to bounce back with his allies under Zanu PF.
"There is a lot of confusion especially ahead of the restructuring of Harare province through the District Coordinating Committee (DCC) elections. Already some members are being accused of influencing the outcome. They are feared to be aligned to Kasukuwere and G40 people," said a source who requested not to be named.
"As you can see there are now threats to expel some members who are said to be aligned to the G40. There are some people who have been named and implicated in the saga and chances are that they might face the music," added the source.
Recently, Zanu PF secretary for commissariat Victor Matemadanda said there were fears of vote rigging in the Gokwe DCC elections.
"There are some party members who are not sleeping trying to influence the outcome of the elections and in Mbare zone 6 they are having overnight meetings. We will deal with them because we have no room for factionalism in the party," Matemadanda said.
Zanu-PF's Politburo last week appointed a five-member team of senior officials led by national chairperson Oppah Muchinguri-Kashiri to oversee the re- establishment of the DCCs in Harare.