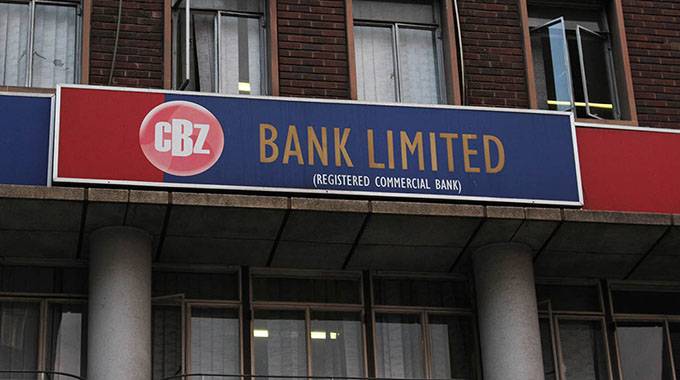 Davison Kaiyo
CBZ Holdings Limited has notified workers of its intention to retrench due to the ongoing migration of its systems to digital platforms.
A copy of a circular addressed to all the employees dated April 24 2021 and co-signed by the bank's group chief executive, Blessing Mudavanhu and chief human resources officer, Nyasha Mutsai confirms the development.
The company said the move has been necessitated by a change in business model as a result of the pandemic which has seen the adoption of digital banking resulting in some skills becoming redundant.
"The manner in which we reach, serve, and provide solutions to our customers and clients has changed significantly – most of our work has transitioned to digital platforms and automation has become key. This is an area which will continue to change, and with this comes the need for new business models and different skill-sets," read the memo. اليورو ٢٠٢١
"As we venture into a new and changing business model and new ways of work, we will inevitably need to review our current structures and operations,
"We are therefore pleased to announce the offer of a Voluntary Severance Package for any employees who willingly, freely, and voluntarily wish to consider pursuing opportunities outside of the organization."
According to information at hand, those earmarked for retrenchment are set to get three months' basic salary, service pay 1.5 months per year served severance pay amounting to a basic monthly salary for each year served, settlement allowance in the form of one and half month's basic salary, and a medical aid cover of six months after taking up the voluntary retrenchment. العاب اولاين
The company will also give the employee the company subsidy of the funeral cover for six months comprising 3 months per policy and an additional 3 months.
However, those with personal or have a study loan would have to repay immediately, and any outstanding balance will be recovered from the employee. قواعد لعبة البوكر
The voluntary retrenchment offer by CBZ runs from 26 April to 9 May after which the company will review any remaining positions which would been impacted by the new business model after which the company may consider retrenchment which is expected to commence in June if their offer was not taken up by their expected numbers.
Retrenched workers on staff housing loans a minimum of 50% of the mortgage loan balance will be due and payable from the package upon exit while the remaining balance may be transferred to Mortgage Finance at the legislated minimum interest rate (currently 15%) plus 2%, within the remaining tenure, provided the staff member can demonstrate ability to meet the monthly repayments post separation.
Most banks have been going through digitalization processes since 2017 and the COVID19 induced lockdowns that characterized the economy in the past year has seen this process being expedited as companies adopted new ways of doing business.