Sydney Kawadza
Tears flowed freely, rare hugs were exchanged while good memories were shared on Thursday night when Amnesty International Zimbabwe posthumously honoured the late icon music superstar Oliver "Tuku" Mtukudzi for his work in fight against women and child abuse.
Tuku, who died in February last year and was declared a national hero, penned several songs promoting the observation of human, women and children's rights during a career that spurned over five decades and 66 albums.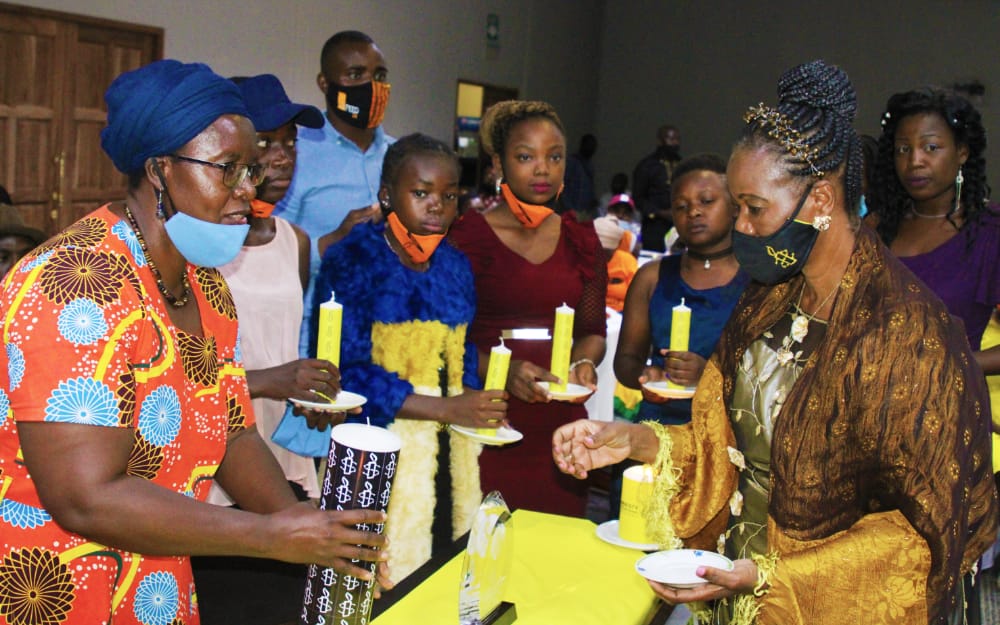 His widow, Daisy, could not hold back her tears as she received the award from another superstar, actor Jessesi Mungoshi, who starred with Tuku on the film Neria.
As Daisy fought back tears during her acceptance speech to a sombre atmosphere as the whole auditorium fell silent memories of the late Tuku seemed to have had a firm grip on the atmosphere.
His daughter, Selmor, was equally overwhelmed as she cried uncontrollably she received the "torch", symbolized by a candle, to continue with her father's legacy.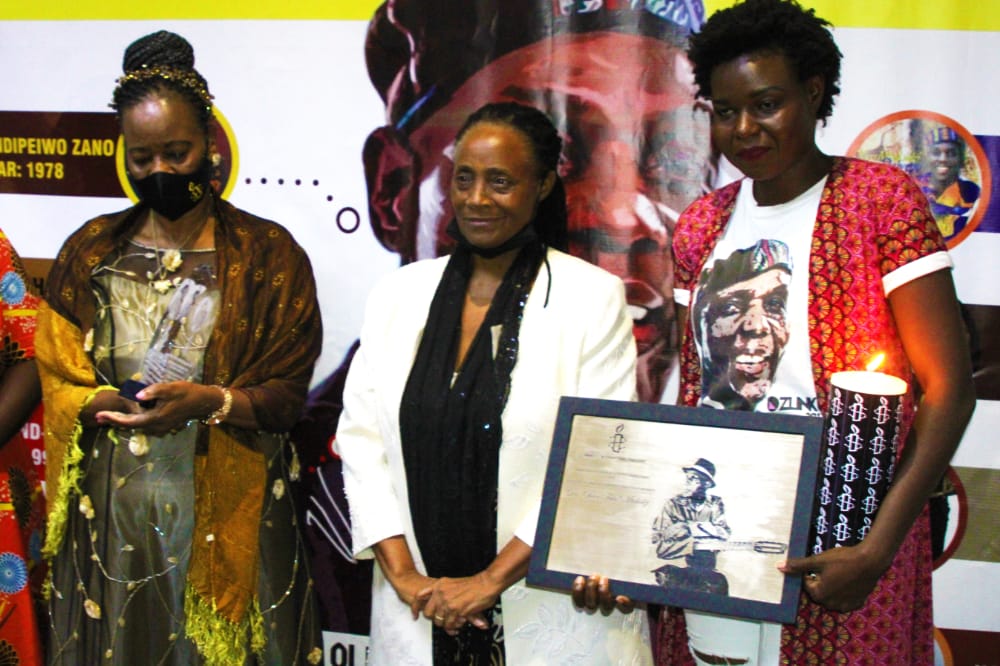 To cap the mood, Daisy and Selmor clung to each other in a rare embrace that was palpable with the hug being a symbol to the world that Tuku's legacy lives on.
It's almost two years since his death but Tuku left a indelible mark and legacy which was captured by the sombre and unique event hosted by the Amnesty International Zimbabwe as part of the organization's commemorations of the 16 Days of Activism against Gender-based Violence.
The event also included special awards for community theatre groups and organizations that have campaigned against GBV.
Tuku once played at the Amnesty International's Human Rights Now! Benefit Concert on October 7, 1988 alongside Tracy Chapman, Sting, Bruce Springsteen and Peter Gabriel at the National Sports Stadium.
In her citation, Amnesty International Zimbabwe's Rose Muzerengi said Tuku was a man who stood for what was right who consistently produced music that spoke out for the rights of the marginalized and fought the fight for what was correct.
"Tuku music was a symbol of advocacy and his lyrics spoke about justice in all areas of society and at all times. He spoke against colonialism in the 1970s (Zimbabwe and Ndipeiwo Zano). In these tracks he celebrated the local people's struggle for freedom and called for an end to colonialism.
"In the 1980s, it was not surprising for men to beat up their wives. In many situations it was actively encouraged as a way of keeping women under control. The artistes of the time released songs that featured beatings and domestic violence. In that time, Oliver released "Tozeza Baba", a lyrically loaded attack on men who came home and beat up their wives.
"The song's words show this was common. "Manyanya" means you are now doing it too much. Mtukudzi was brave to release this song which attached both drunkenness and wife beating at a time when he played largely in night clubs, to drinking men."
She said in fighting for women's and children's rights, these became a regular theme in Tuku's music while in the 1990s, he took on the culture of disinheritance when he provided the soundtrack to the movie "Neria."
"The song has lived on long after the movie ended its run and remains one of his most celebrated and covered pieces," she said.
In more songs including "Sandi Bonde" Tuku continued to speak about women and children's rights while he spoke out against political violence and war (Hatidi Hondo, off the album Bvuma/Tolerance).
Tuku put his foot down on gender based violence and a video for "Tozeza Baba" was a powerful narrative of a video with a realistic tale of a woman who faces abuse, while her son watches and ends with the boy appearing to follow in his father's footsteps thereby indicating the continuation of the cycle of violence.
"It was a powerful advocacy and served to show how little we had moved, as a nation, in eradicating gender based violence if this song made even more sense than it did when it was released decades earlier."
Oliver Mtukudzi's work spanned over 50 years and will live for more than 50 more, such was his prolific output and on five different occasions, he produced three alums in one year – 1988, 1990, 1992, 1995 and 2004 – while on 12 occasions he produced two albums a year.
"Oliver spread his message across genre, geography and gender, teaming up with Zim hip hop artists like Ex Q, Zimdancehall artistes like Winky D and joining forces with regional greats like Ladysmith Black Mambazo and African powerhouses like Eric Wainana and Habib Koite."
Oliver Mtukudzi has been awarded numerous times, in Zimbabwe and outside our borders.
"We believe he has merited all those awards because of the passion he put into his work. We celebrate his fight for the rights of women and children. We celebrate his stance against gender-based violence and we salute his contribution to the battle against chid marriages.
Oliver's voice rose in times when others kept silent. His music made a noise when others preferred to look away. He was the advocate of a silent majority who had no other way to show their pain and to express their ambitions.
"For this, he should be remembered, acknowledged and the custodians of his legacy should recall always the work that built the name we all celebrate today."
Also honoured at the event were Harare's All Generations Drama Group, Lambelela Arts Ensemble from Bulawayo, Mutare's Eastern Arts Ensemble and Pisa Pisa Drama Group from masvingo.
Amnesty International Zimbabwe also handed over special awards to Shamwari Yevasikana and the Zimbabwe Association of Community Radio Stations (ZACRAS).