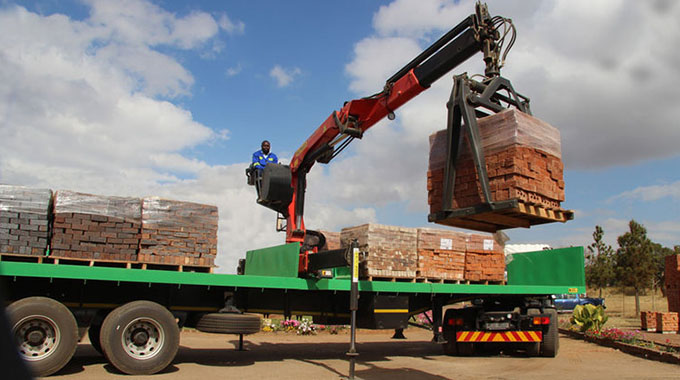 Tadiwa Musiyiwa 
Zimbabwe Stock Exchange-listed brick maker, Willdale Limited, says the continuous depreciation of the Zimbabwe dollar against the US dollar has created uncertainty in the business environment.
The construction industry and its operations are one of the main sources of economic growth and development in the country. However, the industry has been impacted by a shift in consumer purchasing habits as consumers adjusted to the current economic circumstances. The rise of annual inflation in December to 60.7% was influenced by imported inflation and exchange rate movements and this had a significant impact in the price increases of materials, labour and machinery, resulting in a difference between the project's original and final costs.
Raw material costs were also a big factor in the inflationary trend, with energy costs, which had a 70% rise in wholesale gas prices contributing to price rises for bricks last year.
In a trading update for the quarter ended 31 December 2021, company Secretary Mavuto Munginga said sales volumes decreased by 20%, although they were still 5% above budget. Volumes were influenced by lower offtake from cluster home complexes and lower activity from institutional buyers.
The subdued volumes resulted in a 7% decline in revenue for the quarter compared to the same period in the prior year in hyperinflation terms. The company's product mix was improved, which, together with higher volumes, is set to drive margins and profitability for the rest of the year.
Going into the annual shutdown period, the company had sufficient stock levels and managed to resume production on 1 February 2022 after the regular annual maintenance cycle, as planned.
"The business remains solvent. Working capital is available to support the business in the short term. Cash flows continue to be generated from sales" said Munginga.
As more building activity resumes after the rainy season, the company expects sales volumes to rebound towards the end of the second quarter. Production is set to reach targeted levels provided there is sufficient electricity supply. Power supply challenges have continuously affected several industries in the country owing to reduced capacity at the Hwange Thermal Power Station amid shortages of foreign currency to import electricity. This has set limits to the country's economic growth.
"Stability in the macroeconomic factors of the economy is required for an improved operating environment."
In addition, the company plans to invest US$1 million this year to improve the production capacity of its plants and machinery, as the housing and infrastructure supply gap continues to widen.
The company is optimistic that productivity will increase due to the expected demand for bricks and related materials caused by the growing appetite for modern housing and the government's drive to reduce the housing backlog under the National Development Strategy 1.
Currently the company is trading at 360.09c and a growth of 15.85% on a year to date basis.