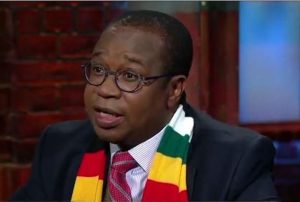 Benhilda Magomo
HARARE– Zimbabwe is set to host the 56th session of the United Nations Economic Commission for Africa Ministers of Finance, Planning, and Economic Development (UNECA) from 28 February to 5 March in Victoria Falls next year
The conference will run under the theme, "Bolstering financing mechanism and policy frameworks for the transition to prosperous just, and inclusive green economies in Africa''
Zimbabwe was confirmed as the conference host during this year's UNECA Ministers of Finance, planning, and Economic Development meeting in Addis Ababa, Ethiopia in March this year
In a cabinet briefing yesterday, Information, Publicity, and Broadcasting Services Minister, Dr Jenfan Muswere said about 1000  people from the continent and beyond, comprising government officials, civil society, the UN family, and experts, are expected to attend the event.
"The Conference, therefore presents an opportunity for Zimbabwe to enhance its global image and to market the Victoria Falls as a tourist destination of choice'', said Muswere.
The event will consist of two meetings made up of the committee of Experts for technical deliberations on the theme and statutory issues of the conference during the first three days.
UNECA will be working with the Zimbabwe Ministry of Finance, Economic Development and Investment Promotion in spearheading the organization of the conference.