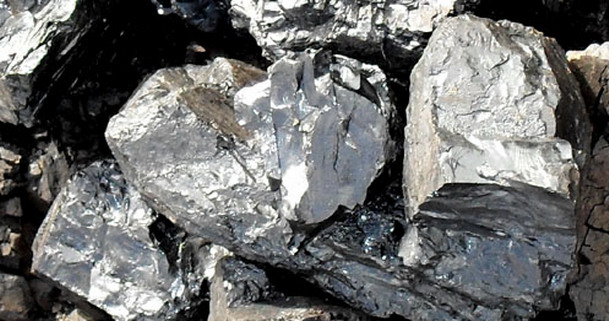 Zimbabwe's platinum production was 11% lower in the third quarter to September at 111koz from 125koz in the previous quarter, the latest World Platinum Investment Council report shows. أتلتيكو مدريد اللاعبون
According to the report, the country continued its long-term undisrupted production performance in the quarter with output of 111 koz, a modest 4 koz or 1% year-on-year decline. Scheduled maintenance at several concentrators was in part offset by improved smelter output following a furnace reline.
The southern African nation has the second largest platinum deposits after South Africa and hopes to transform its economy by boosting investment in the mining sector.
Its platinum is found on the Great Dyke belt, which stretches for more than 500 kilometers and contains an estimated 96 million ounces in platinum group metals, including platinum and palladium. الطاوله
For the nine months, production rose 6% to 354koz from 333koz in the comparative year ago period.
Meanwhile, the global platinum market is expected to remain in a surplus of 637koz in 2022 after the WPIC raised its 2021 surplus outlook to 769koz, from 190koz. تحميل لعبة الطاولة 31
The quarterly surplus in Q3 at 592 koz was a result of higher refined supply from the accumulation of about 140 koz of semi-finished inventory following the 2020 Anglo American Platinum converter plant shutdown, Trevor Raymond, director of research for WPIC told S&P Global Platts Nov. 23.
A global semiconductor chip shortage that has cut automobile production and lower investment demand, coupled with significant exchange-traded fund outflows during the quarter, also boosted the surplus, Raymond said.
Meanwhile, China's net platinum imports were an unexplained phenomena, with inflows twice that of identified demand — a trend which has accelerated over the recent quarters, according to Raymond. Higher-than-estimated platinum loadings in China and an underestimation of platinum substitution for palladium could explain the lofty import levels in the country, Raymond said.
"The amount of substitution remains confidential and is not disclosed by automakers or autocatalyst manufactures," Raymond said.
WPIC's 2021 forecast for automotive platinum demand includes 200koz for palladium substitution, which would more than double in 2022, he said.
WPIC said that platinum loadings for China VI standards (for heavy-duty vehicles) were significantly lighter than those for vehicles meeting comparable emissions standards in other countries.
"In the heavy-duty vehicle segment, we estimate that platinum loadings in China could be less than 3g per vehicle in 2021, in comparison to an estimate of over 20g per vehicle in Europe (albeit that China VI was implemented only in July 2021)," WPIC said in the report.
Exchange outflows, high lease rates and the relative platinum price strength suggest that the market is currently tighter than the surplus forecast for 2021 and 2022, WPIC said in the report.
"It is quite possible that higher-than-expected substitution rates in combination with high China imports could be keeping market availability of platinum low," WPIC said.