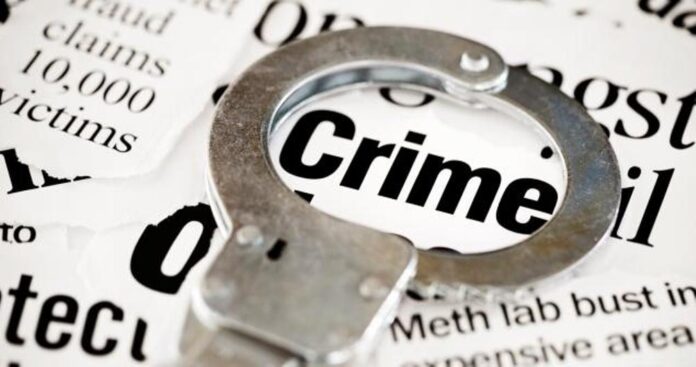 George Swarei
Two Bindura University of Science Education students have been arraigned before the courts facing several charges of unlawful entry.
It is alleged that Lameck Ndangariro Mudyiwa (23) and Salim Issufo Mohammed Omar (26) unlawfully entered a Soccer Bet Shop located at 101 Michael House, Nelson Mandela Avenue in Harare and stole some televisions and other accessories.
The crime allegedly happened on  April 1 this year when the students entered the premises by cutting the back screen gate using a bolt cutter to gain entry.
Mudyiwa and Omar escaped with  a 49 inch Samsung television, a 40 inch Samsung television, 32 inch television and a star merchant processing all valued at US$1 150.
The stolen goods were all recovered from the duo.
It is further alleged that the students, on the same day went on to steal from Royal Secrets located at the same address by using the same method.
The students got away with Lenovo laptop valued at US$160, a date stamp, shopping bag and a bottle of perfume all valued at US$593 and all the property was recovered.
In a separate incident, Mudyiwa is accused of entering the 11th Floor Club Chambers by breaking the roof ceiling and stealing 23 Itel phones and an HP laptop belonging to Russel Chipenda.
The stolen goods were valued at US$3500 and only US$150 worth of goods were recovered.
Mudyiwa is also accused of breaking into premises at Belvedere Technical Teachers COllege on January 13 this year stealing property worthy US$6 401 while goods worthy US$1 780 were recovered.
He is facing another charge of unlawful entry that occurred on March 23 this year at Telone Centre for Learning where he allegedly stole several computer accessories valued at US$990 and led to the recovery of goods worth US$215.
In a sworn statement deposed in court, in opposing bail against the duo, the investigating officer, Detective Constable Simeon Sandati of CID Stores and Business said the Mudyiwa and Omar led to the recovery of the stolen property.
He further argued that the duo might abscond trial for fear of being incarcerated if granted bail.
Magistrate Barbra Chimbodza presided over the matter while Lancelot Mutsokoti appeared for the state.
CHimbodza remanded the duo in custody to May 26 for bail ruling.
Meanwhile, the ZRP has issued a warning to the public on the escalating cases of unlawful entry into premises and theft.
The police called on the public "not to expose your valuables such as cellphones, satchels; laptops and other items as criminals might take advantage to break into your homes/premises.
It added: "Seek Police service for House under Supervision (HUS) scheme when you are leaving your houses/premises for long. Where possible do not leave your premises or houses unattended among other measures."