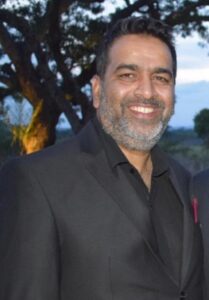 Harare-Zimbabwean-based Indian businessman Munir Kazi had been acquitted for allegedly swindling foreign currency dealers of US$765 000.
Following a successful application for discharge on the grounds that the State failed to produce compelling evidence, Harare Magistrate Vongai Muchuchuti-Guwuriro acquitted Kazi and his co-accused Andre Hoffman.
Handing down her ruling, Tuesday, Muchuchuti-Guwuriro said there was lack of evidence to convict Kazi and Hoffman while saying the dealers had pressed charges on a case that implicated them for breaking foreign currency exchange statutes.
She added that the foreign currency deal, if ever it existed, was illegitimate.
According to the ruling by Muchuchuti-Guwuriro, none of the foreign currency dealers acknowledged giving the money to Kazi while adding that the State submitted grossly unreliable and contradictory evidence from the traders.
The court heard that , on October 28, 2021, Kazi and his co-accused, Hoffman, connived with one Shingirai Muringi to dupe the forex dealers.
Muringi is alleged to have approached one Charles Nyamunda Jounet, a foreign currency dealer and said they could provide large sums of money in local currency in exchange for United States dollars.
The court heard that Muringi allegedly said they wanted to buy US$765 000 in exchange for $17 212 500.
It is alleged that Jounet said he did not have enough US dollars and was told by Muringi to secure the remainder from other foreign currency dealers.
The court heard that Jounet allegedly contributed US$28 000, Codwell Muhoni US$100 000, Wisdom Hodzi US$51 000, Rodney Makarutsa US$35 000, Benard Nyangoni US$50 000, Nyevero Chibisa US$87 000, Tinashe Kadzunge US$65 000 and Henry Abraham US$349 000.
Muringi is said to have introduced Jounet, Hodzi, and Makarutsa to Hoffman in Avondale, Harare.
It is alleged that Hoffman told them that Kazi would transfer the money into their bank accounts, which was never done, prompting them to report the matter to the police.
Last year Kazi applied to have his matter separated from Muringi, who is yet to appear in court to answer charges on the fraud case.
According to the Magistrate Muchuchuti-Guwuriro, no one would give away such large sums of money without signing any document, further, to someone they met on the same day and did not have a close relationship with.