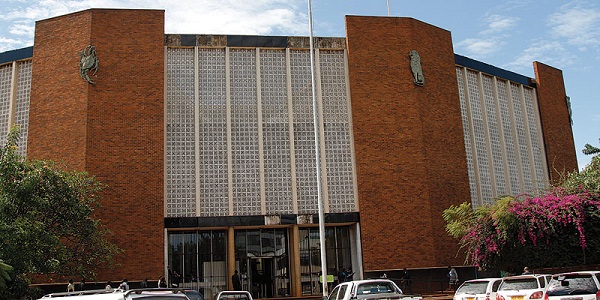 Munyaradzi Doma
A Harare Magistrate has ruled that Zimbabwe Mining Development Corporation's former board chairman and acting general manager have a case to answer to their criminal abuse of office charges.
Magistrate Hosea Mujaya said this as he dismissed David Murangira, former ZMDC board chairman and acting general manager Luke Akino's application for discharge in the case in which the duo is accused of corruptly awarding a $168 000 consultancy services contract to their acquaintance.
Mujaya ruled that there was clear indication that issues raised in the case had to be debated further.
"A prima facie case has been made. Cases that involve corruption have to be treated slightly different from other cases, you hardly have eye witnesses.
"You have to rely on circumstantial evidence. There is irregularities in the manner in which this contract was awarded," Mujaya ruled. العاب لربح المال
He said the court had to hear what Murangari and Akino did pertaining to the contract.
The case continues on February 11 with Akino and Murangari being put to their defence.
Allegations are that sometime in July 2017, ZMDC received million from Fidelity Printers through its then acting general manager Garikai Chimhina for the resuscitation of Jena Mine. سباقات الخيل
Jena Mine is a wholly-owned subsidiary of ZMDC which was facing challenges.
Prosecutor Michael Reza alleges that in August 2017, ZMDC board chaired by Murangari appointed Akino as acting general manager.
He further alleged that Murangari allegedly influenced ZMDC to engage Thomas Mushungupa's company, Mushungupa and Muhita Engineering Projects (PVT) Ltd, to resuscitate Jena Mine.
The court further heard that this showed favour to Murangari's acquaintance and former wormer workmate at Bindura Nickel Corporation, Mushungupa.
On September 28 same year, Reza alleges that Akino, acting on instruction of Murangari, invited Mushungupa to discuss the scope of work that was to be undertaken at Jena Mine.
The court further heard that a meeting was convened on October 19 by the legal, audit and risk committee that Akino was considering contracting the services of an independent mining contractor to address the mining challenges at Jena mines on an informal tend. اليورو 2022 مباريات
The State alleges that sometime in October, Murangari and Akino engaged the service of Mushungupa and Muhita Engineering Projects at a cost of $168 126 to carry out the project without following tender procedures as stipulated in the Procurement Act.
On November 20, Murangari allegedly ordered Jena Mine to pay Mushungupa and Muhita Engineering (PVT) Ltd $25 252 before signing the project management agreement contract.
The company, reportedly, started work the following day without a contract.
Reza also told the court that on March 22, 2018, Akino signed a contract on behalf of Jena Mine when Mushungupa had already commenced work four months prior to the signing date.
Investigations revealed that Akino had worked with Mushungupa at Bindura Nickel Mine in 1995.
It was further revealed that Murangari also worked with Mushungupa at Bindura Nickel Mine from 2007 to 2016.
Further allegations are that Akino and Muringari's engagement of Mushungupa's company in the absence of competition and evidence of due diligence on costs contrary to sections of Procurement Act, violated tender procedures.