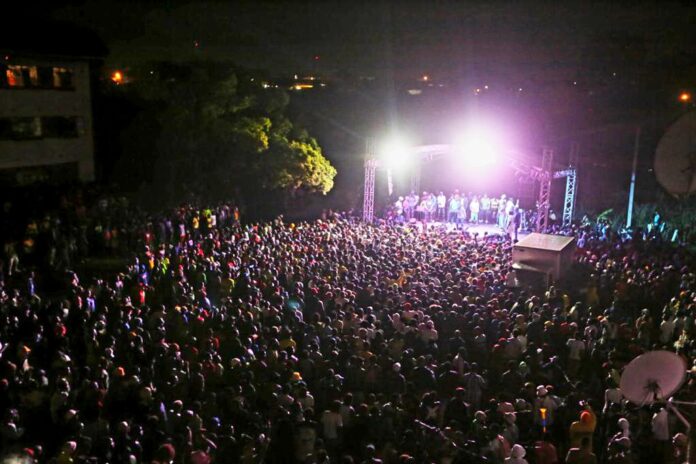 Reason Razao
The Zimbabwe Republic Police has suspended senior officers from its Matapi Police Station in Mbare.
The three senior officers were suspended for failing to stop a musical street bash held in the area on New Year's Eve.
The ZRP had warned against public gatherings on December 31 in efforts to contain the spread of the deadly COVID-19 virus.
In a statement, ZRP national spokesperson Assistant Commissioner Paul Nyathi confirmed the three officers' suspension.
"Zimbabwe Republic Police confirms that Superintendent Innocent Makumbe, Inspector Garikai Jiyane, Inspector Nyarai Gunhe and Assistant Inspector Vengai Mupamhanga have been suspended from police duties by Commissioner General of Police pending disciplinary action," he said.
"Investigations conducted have revealed that the senior officer and junior members did not perform their duties according to Police standards and Government's Covid-19 regulations in handling the illegal Mbare musical bash held by DJ Fantan and his associates."
Zimbabwe has recorded 380 deaths since the virus was recorded in March last year.
At least 15 265 people have contracted the disease with 11 574 recoveries.
Due to a spike in the COVID-19 cases, government has reverted to Level 4 of lockdown starting on January 5 this year.
The lockdown also has stricter measures being instituted in efforts to curb the second wave of the deadly disease.