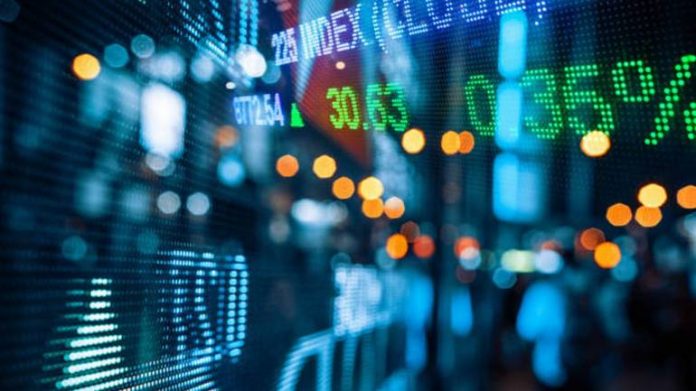 Government's relationship with the stock exchange has been shaky from the 1980-independence start. It was, after all, unknown to this group of comrades. In the early days was left untouched even when there was heightened talk of nationalizing foreign owned banks. Rhodesia before that lacked attractive investment options and capital was centralised in nature.
However, a year into independence, the sentiment changed and there was always – at any given point – official condemnation of the 'old boys club' and consistent warnings of the dangers of letting the small crew of financiers pursue their own end. The late Bernard Chidzero has a headline attributed to him in The Herald screaming: ZSE, the harlot of the economy (November 30, 1981).  His statement was accompanied by a massive fall in both Industrials and Mining indices.
In his book on economic development in Zimbabwe, Patrick Bond notes a 1984 warning on the ZSE given by Chidzero, who was at that time facing a foreign currency shortage.  "An increase in non-productive, speculative activity is [occurring simultaneous with] income transfers from the poorer to the well-to-do classes." That warning signified a vigilance and official consciousness of what was to become, arguably, the single most important organic economic sensation in Zimbabwe during the subsequent eight years.
However, The Herald and several other books on Zimbabwe's economic history note that the ZSE in fact helped to capture funds that could have otherwise escaped the country had there been no exchange controls. gel viagra Rhodesia was taking a deepened nationalistic route that was not desirable to foreign capital.
There were also official attacks on multi-nationals too. Nevertheless, ZANU's political alliances ensured that multinational corporations were never seriously threatened. The same applies to ZSE. Bond notes that the exchange received a de facto government blessing, for example, through access to foreign exchange for luxury office construction, and a blind regulatory eye to share scandals.
A few years later, in 1992, Government eyebrows would soon be raised following a scandal at Sagit Stockbrokers. The Herald declared then: "The ZSE could easily be manipulated in a few key counters by someone with a few million dollars in cash" More scandals were to occur including the unmatched PTC pension fund loss in Flexible Packaging; scandals which were to be frowned on by Government. At least this time they had the support of the workers. Morgan Tsvangirai, secretary general of the Zimbabwe Congress of Trade Unions (ZCTU), confronted the Zimbabwe Association of Pension Funds in 1992 and said: "It is workers' money that is being used to fuel this speculative roller coaster, that at the end of the day benefits the speculators, but does not put finances into productive investment and jobs. This is an untenable situation for us – who then walk the streets unemployed…. Like the rise of luxury high rise blocks in a city where the people cannot afford food and transport, rising financial speculation on a withering industrial base does not bode well for sustainable development."
Occasionally, President Mugabe would lash out at the stock market but for some reason, since independence, the condemnations would never be pursued at the exchange level. It was only during Gideon Gono's era that drastic action was taken against the stock exchange after the Reserve Bank accused traders of using fraudulent cheques at the height of hyperinflation in 2008. The exchange remained suspended until dollarisation in 2009
In 2013, then Finance Minister Tendai Biti said: "(The ZSE) has been run like an old boys club – you know it. So, you cannot touch them. They operate like a cabal. They are hunting wolves and there are lots of incestuous things that happen which you know better than I – pushing a share price or collapsing a share price." This however referred to the demutualisation process, which led to the present structure.
Full article on FinX:  email [email protected] to subscribe